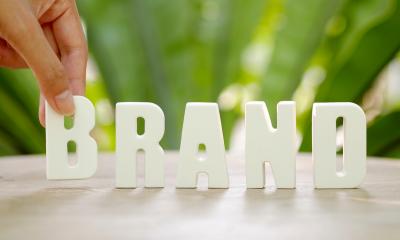 Your brand identity encompasses everything from straplines and logos to colour and fonts. To be effective, it needs to be consistent across all your communications, including your website, email, social media and printed materials such as brochures and business cards.
Decide what image you want to convey to best represent your business: for example, friendly, professional, classic, value for money, and so on.
Think about your unique selling points. Your brand identity should convey what makes you special to your target market.
Look at other companies? branding for inspiration, and to consider how you can make your own stand out.
Establish design rules such as colours, typefaces and logos.
Establish budgets for design and production; compare quotes to get the best deal.
Discuss your requirements with a graphic designer and provide a clear brief. Your designer can create a brand identity toolkit that you can use across your communications.
Apply your design rules consistently across your literature and online activity to build a strong image and brand.
Decide on an objective for individual pieces of content that you create. Different types of communication or media have their own requirements. While you need to aim for consistency, a design that works on a web page may not work on an email or a brochure.
Create a tone of voice for your marketing copy that is consistent with your brand identity.
Take into account any legal requirements (eg company details or affiliations on letterhead stationery and on your website).
Minimise potential updating costs. For example, avoid including prices (which may change) in brochures so they won't quickly go out of date. Create an updating plan for your website to ensure it does not feature out-of-date information.
Assess the impact and accuracy of any completed designs before publication. Are they in keeping with your brand identity? Proof everything and get a second pair of eyes to look at all content before it is printed or published.