The look and feel of your business cards, compliment slips and letterheads is important, they say a lot about your business. So what are the key dos and don'ts when designing and printing business stationery? Andrew Cothliff of ABC Design provides some expert advice
What business stationery do I need?
Communication by email has grown enormously, but most businesses still require letterheads. Not having them looks unprofessional. As well as letters, you can print invoices and quotes on them. I'd also recommend compliment slips - they're handy when you need to write a short informal note to customers or suppliers. Business cards are a must if you plan to meet potential customers, of course. Printed envelopes and labels are a luxury, but they look ultra professional and can help publicise your business more effectively.
How important is a logo?
Having a strong logo helps customers differentiate your business from your competitors, which is crucial. This is true for businesses great and small. As with other elements of your corporate identity, your logo should be applied consistently in everything from your website, business cards, signage and possibly staff uniforms to business stationery, leaflets, price tags and labels.
Can I design and produce business stationery on my PC?
With the right software and colour printer, it's possible to design and print your own business stationery, which will be cost effective if you're only printing small quantities. That said, good design requires knowledge and experience. Not everyone will have a basic eye for design. If you're not confident in your abilities, use a professional graphic designer and printer. See it as an investment - not a cost. Your stationery must impress people and help to promote your business, not make people think less of it.
What are the key rules of design for non-designers?
Keep it simple - otherwise you'll end up with something that looks like a dog's dinner. Use one or two fonts and steer clear of anything that's difficult to read. Don't use gimmicky or old-fashioned typefaces, pick something that will look good now and in the future. Your choices should reflect your brand, not work against it. You can't go wrong with classic sans-serif faces such as Helvetica, Gill Sans and Futura. They're nice and clean, but you have to use them at the right size and weight, of course.
What about using colour on my business stationery?
Ditto. You can create professional-looking stationery using two or three complementary colours. Think about the environments in which your logo will appear: website, business cards, stationery, shop signage, staff uniforms, the sides of vehicles perhaps, etc. You might favour a light colour, but it might not show up on white paper. I'd avoid metallic inks unless you've got loads of money, while gold and silver foil printing and embossing on business stationery now looks dated.
How important is space when designing?
Crucial. In fact, another common mistake is not leaving enough of it. People try to cram too much into leaflets, stationery, etc, and it's very off-putting.
Any other advice?
Steer clear of clip art on stationery - it looks amateurish, plus, someone else might use the same image. Get your business stationery printed on good quality paper and card - feel can be just as important as look. If you plan to incorporate photographs, only use high quality images - and only then if you own the rights.
OK, I'm no graphic designer - what should I do?
Find three or four good professional graphic designers. Look at examples of their work and compare their quotes. When you decide on one, leave it to them to handle everything. Mistakes will be less likely, even though you'll pay more. When briefing a graphic designer, bring examples of design work you like. Budget £250-400 for creation of a corporate identity; £75-£100 or so for design and print of 500 business cards; £150-£200 for design and print of 1,000 letterheads and around £120 for the design and print of 1,000 compliment slips.
Many high-street copy shops do deals on business stationery, but the design can look ordinary. Some printers also enable you to upload your own designs onto their websites or use pre-prepared templates that you can customise to your own specifications. They print them off and dispatch them within days, but you need to be confident your design work is up to scratch.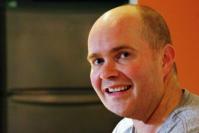 contributor
Andrew is founder of ABC Design & Communications. He believes that there's almost no limit to what great designs can do for your business. Individual, consistent, attention grabbing… great design enables you to communicate your message effectively to your desired audience.
Expert content