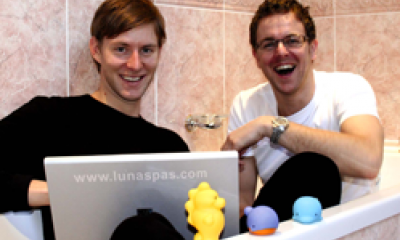 It started with a £1 eBay advert, but quickly grew into an online business with a £1m turnover. So how did Luna Spas founders Nic and James Auckland do it?
Nic Auckland was working for a Yorkshire property developer specialising in mill conversions when he noticed that prospective buyers loved the flats' ritzy bathrooms. It set his entrepreneurial brain working. Surely selling similar high-end bathroom products would provide the basis for a viable online business? He put the idea to his older brother James, a graphic designer, who loved it. To test the water, the pair placed a £1 advertisement on the eBay auction site.
The ad soon proved them right. The brothers made their first sale on eBay, back in November 2004, and the business - Luna Spas - quickly grew from there. Yet despite healthy sales, delivery costs were wiping out profit. Undeterred, the brothers remerchandised their stock and explored alternative delivery methods, aided by a nearby courier firm, which is now a close partner and integral to the Luna Spas' business model.
Setting up an online business
"One of our great strengths is the minimal stock we carry," says Nic. "Our products come from suppliers, but we do the fulfilment because it's cheaper than paying their delivery charges. Our local courier acts as a distribution centre for up to five other couriers, so we don't need a warehouse of our own. In fact, our whole business model has minimal overheads. We just use our website to link up different existing businesses."
With clever networking and sales, it wasn't long before Luna Spas became a limited company and had to register for VAT. The problem then was that the extra VAT we had to charge made the company uncompetitive on eBay. However, within their set-up plan, domain names had been registered and a skeleton site had been rolled out. James quickly brought to bear his expertise as a designer: "A lot of retail websites look like they have put web content in a canon and fired it at the screen. I designed ours to be attractive and user-friendly."
Online business software
The site is worth far more than the money it cost to develop, however, because, as James is keen to point out: "It's been massively updated since and harnesses a lot of rich, high-resolution 'mood' images and detailed product information."
At the site's core lies ecommerce software package SellerDeck Catalog. "The software is bullet-proof and it allows me to run the business in any country I choose to base myself, not just the UK."
Within 18 months of starting trading, the company had generated more than £500,000 of sales. It has continued to grow and James and Nic now have staff to help them process orders and maintain the high level of customer service that is a hallmark of their business. They have also opened a new office in Glasgow, where Nic is based.
"Our keen eye for attractive pricing has proved strong and our product flexibility put us in good stead. We're continually adding and tightening up our product ranges, running monthly offers on certain lines to attract new interest," says James.
As the business has grown, Luna has launched a second webstore - www.traderadiators.com - and the business as a whole has started to carry more stock including an exclusive range of specially designed baths to compliment their whirlpool systems, over shower bath units and corner baths. "The latest incarnation of SellerDeck has allowed us to monitor stock levels and track deliveries of stock from overseas," says Nic.
James and Nic are also making full use of SellerDeck's database functionality to promote the business cost-effectively. "We've been able to use our database to target customers with newsletters and discount codes and that has generated new revenue streams," says Nic.
Remote control
Despite their success, the brothers never forget that a competitor is only ever one click away. Encouraging return visits through on-site competitions, auctions and useful links remains a priority. "Our real weapon is exceptional customer service," says James. "Customers appreciate the fact we spend time answering their questions either by phone or emails. It takes time, but it pays off."
Fostering that service does not necessarily require physical proximity. Luna Spas' virtual phone system, funneled from an 0845 telephone number, diverts to the brothers' mobile phones wherever they are. The brothers rely heavily on email, phone and VOIP [voice over internet protocol] to stay in touch. Distance is no barrier to success."
Nic and James's three key lessons
If you are selling products 24/7, you must be available to provide assistance 24/7.
Forge strong bonds with your suppliers and make sure one individual deals exclusively with your account.
Find the right products and make sure you can offer them to the market at a competitive price.
Written by Chris Barling of SellerDeck.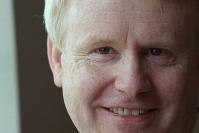 contributor
Chris Barling is the Chairman of Powered Now, a company he co-founded. An enthusiastic entrepreneur and business angel, Chris has a passion for helping small businesses take advantage of new technology. He has over 40 year' experience in the IT industry.