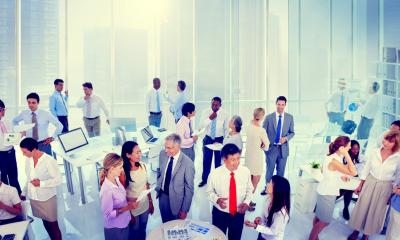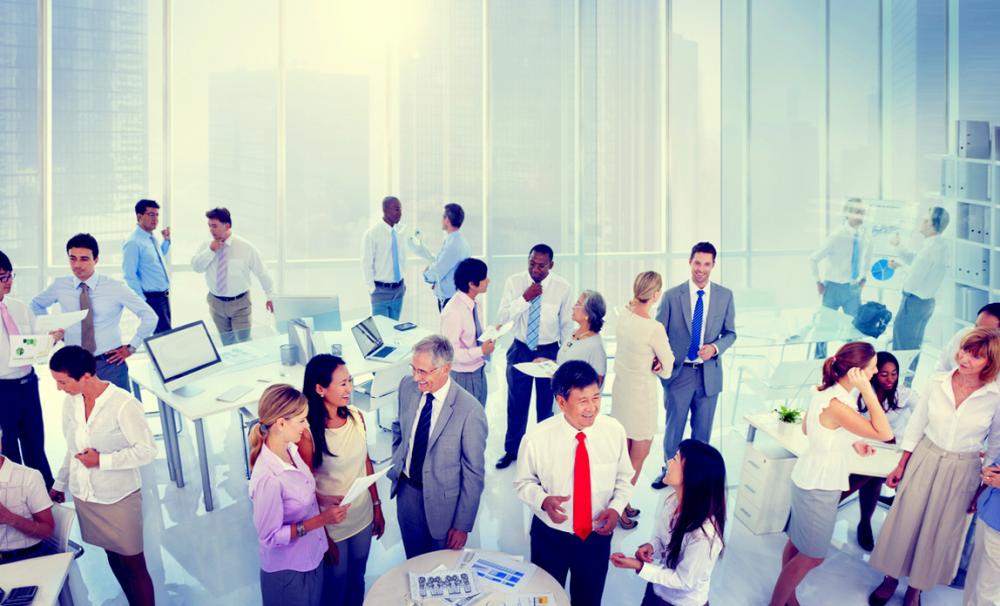 Business strategist Elsa Caleb provides her top tips on networking, and explains the benefits to your business
What is networking?
Basically, networking is when people with a common interest come together to establish and develop mutually beneficial relationships.
Networking can be a highly cost-effective way to promote your business. Always remember - people do business with people. It's about developing trustworthy relationships that can provide opportunity. No business is an island.
Can networking really benefit small businesses?
Networking is ideal for small businesses, especially if they're looking to grow. It can help you find new customers and suppliers, as well as increase your industry knowledge.
Be strategic in your approach, and always remember that any relationship you develop must fit with your business objectives.
What sorts of networking opportunities exist?
Locally, business clubs, chambers of commerce and enterprise agency gatherings. Nationally, business organisations such as the Federation of Small Businesses, Forum of Private Business and Institute of Directors sometime stage events. Your trade association is also likely to offer networking opportunities.
Events and conferences are worth attending, because they provide the opportunity to make contacts through sharing knowledge. They can also be good hunting grounds for sales leads.
Networking using social media has really changed how business owners connect. LinkedIn is an ideal platform to use to strengthen and increase your network. Twitter, Facebook, Instagram and Pinterest are also widely used.
How do I decide which networking events to attend?
You must focus your networking activity, because it can take up a lot of time, so make it count.
Being clear about your goals - short-, medium- and long-term - can help you decide which events to attend. If you're looking for sales leads, there's no point going to an event full of other people trying to sell, for example.
Before going, remind yourself what you need to achieve and use that as your objective.
Is the old maxim true about networking - you only get out of it what you put in?
Yes, you have to work hard at it. If you don't contribute, you're wasting your time. You must be honest and open with your knowledge - otherwise why would anyone share their knowledge with you?
How can I make sure I network with the right people?
Contact the organisers prior to an event. Ask for details of attendees and create a list of people you need to speak to. Alternatively, tell the organisers which types of people you want to meet and then ask them if they'll introduce you.
Always arrive in good time, armed with your objectives.
Should I prepare an 'elevator pitch' about my business?
It can be a useful tool. Being able to explain quickly and concisely who you are and what your company does enables people to put you into context, which aids understanding and communication.
Don't be robotic in your delivery, otherwise you'll bore people rather than engage them. Aim to come across as warm, genuine and friendly, and include a couple of nuggets of interesting information about your business, because this gives people something to pick up on. It can help get the conversation going.
Obviously, if you already know people at an event, be sure to say a quick 'hello', even if you don't need to speak to them.
What about networking etiquette?
Don't be seen to 'work the room'. Make sufficient time to speak to people and listen to them. Be polite, not pushy. Avoid coming across as desperate, otherwise you'll look like you're only there for what you can get.
Small talk goes with the territory, and the more practice you get, the better you can become. Finally do some research into really important contacts, because showing current knowledge of what they're up to always goes down well.
How do I finish conversations and convert them into leads?
Tell people you've enjoyed meeting them; exchange business cards; and follow up with an email or phone call a few days later. If someone has requested more information, send it as quickly as possible.
Once you have made contact, you must work at the relationship if you are to move it forward.
How has technology impacted on networking?
Things have changed so much now that social media is a way of life. It is also a way to do business. The instant, immediate connection means that you can find out a lot about someone prior to meeting them. Whether you use LinkedIn, Twitter, Facebook, Instagram or any other medium, use it in a positive way.
Social media has no boundaries. Being able to connect with other business owners worldwide promotes your business directly into a new market. Trading internationally is now a fact of life, even for the smallest businesses.
If you do connect with businesses overseas, learn how they operate. Research their ethical and cultural practices and be prepared to do business their way.
Written with expert input from Elsa Caleb.