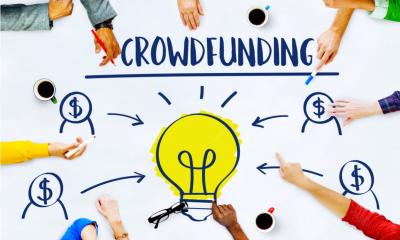 Crowdfunding is an increasingly popular way of raising finance for growing businesses. Matthew Cooper-Jones, managing director of Echo Products, explains how it works and how his business has benefitted
Crowdfunding offers several different types of funding across many different platforms. The main options are equity-based crowdfunding and product or perk-based crowdfunding. We've done both ? we raised over £150k in 2015 using equity crowdfunding and we have since raised around $500k using product crowdfunding.
Both of these approaches to crowdfunding share a common goal ? you are essentially presenting your product to a crowd and asking them to back you.
How we started
Echo was founded in 2014 when we launched our first product - the Echo Charge Key. This key-sized dual headed connector was the first product that Apple licensed that offered an attached competitor charger.
As a predominantly privately-funded company, we had big dreams of creating more exciting mobile tech and gadgetry, but the costs of production and development are tough barriers for a start-up, so we kept overheads low and chose the simplest products to take forward first.
Although we were keen to develop wave-making sound and mobile devices, our sanity overcame vanity. We focused on accessories rather than new technology and used crowdfunding as a platform for growth and production funding to help take us forward.
Making a success of crowdfunding
There are three essential things to remember when you are looking for crowdfunding:
What's in it for me? This is the question the investors/backers are going to ask. After all, they are giving you their hard-earned money in return for an un-guaranteed promise of success. So make it worth their while. Whether you are offering an amazing discount or a unique product that investors can be the first to own before it hits the market - make your pitch and value proposition clear.
You're asking them to believe in you! Never forget this. The first slide of any presentation should be a clear presentation of your company and product. But slide two should be about you. Who are you? What is your experience? What has driven you to pursue this particular project?
Be responsive and respect their money. Each backer helps you get one step closer to your goal. Treat each one as an individual, and they will support you through delays and challenges, and they will, in turn, feel a part of your success.
Are you offering what your customers want?
Too many people lose their companies by ignorantly chasing what they want and not what their customers are demanding. Whatever you're selling it's crucial to keep your focus on your customers.
Matthew Cooper-Jones is managing director of Echo Products.