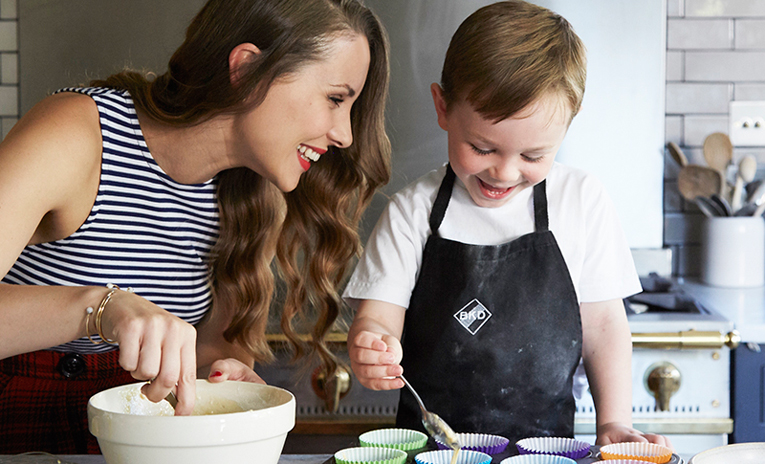 Multi award-winning BKD stages baking events, classes and parties for children. It also sells smartly branded baking kits and mixes online, by subscription and via stockists such as John Lewis, Harvey Nichols and Lakeland. BKD's founder, owner and creative director Adelle Smith explains her recipe for success
"I studied graphic design in Wales, where I'm from. I moved to London and fell into qualitative market research work. I did that for ten years. I've always had entrepreneurial spirit and I worked my way up from market research agency assistant to business and studio manager, but still dreamt of having my own business.
Creative thinking
"I launched BKD after my son, Cai, was born. I'm also step mum to Elsie and Stanley. Baking became a regular weekend hobby; it's a fun way to spend quality time together as a family. Cai was a fussy eater and originally baking was another way to introduce him to new foods.
"We had lots of fun experimenting with ingredients and recipes, while learning and being creative. In mid-2014 I started running cake-making workshops for children. They were popular, so after six months I quit my day job.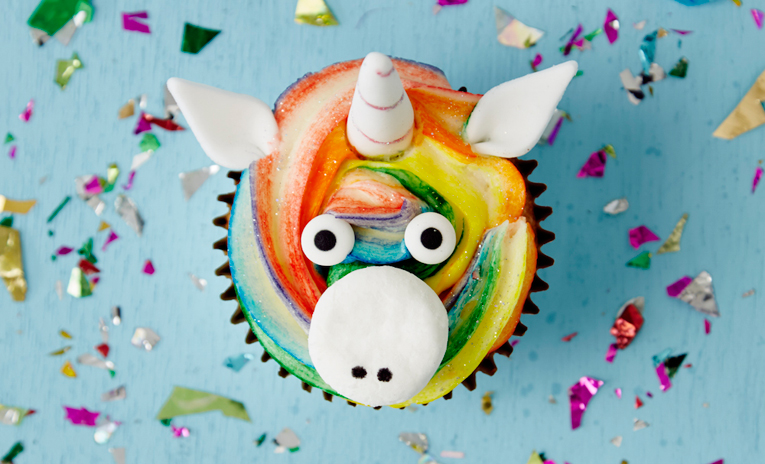 "In early 2015, I launched a range of innovative baking kits for children. Six months later, a mix-only range followed. Our baking kits engage children's minds and appeal to their first loves, with themes such as unicorns, dinosaurs and pirates.
Brand identity
"Our striking black-and-white striped packaging is really designed with parents in mind. I love packaging. Having studied graphic design helped massively when developing BKD's branding. My husband, Mark, also runs a branding agency, so I was lucky to have his input.
"I wanted a monochrome identity, something that would look stylish and grab people's attention. I also wanted illustrations rather than naff-looking cupcake photos. Our branding needed to stand out and look fantastic in a range of commercial environments.
"Our kits come with pre-measured mixes - you just add eggs and butter - everything else is included. Our products fill a gap in the market, by mixing creativity with food and learning, while making baking fuss-free. Children can easily achieve something special, which gives them a great sense of accomplishment.
Diversification and growth
"I wanted to bring out baking kits very early on. Events could only ever provide the basis for a London-centric lifestyle business. Launching baking kits would mean that children could have BKD fun wherever they lived, while shops might also like to stock them. I designed the collection and launched it at Pulse London [trade show] in May 2015. The feedback was excellent and some amazing retailers including Harrods, Harvey Nichols and Fenwick were soon stocking BKD products.
"At the time I was still operating the business from home, so I had to find workshop space quickly and set up a bakery. I've since taken on more workshop space and we're looking for even more space to keep pace with our growth.
"Later in 2015, we started a subscription business - our Mini Bakers Club - where different baking boxes are sent out to subscribers each month. Boxes contain baking mixes, recipe cards, an activity book, colouring pencils, stickers, piping bags, sprinkles, etc. Our activity books take learning-through-food further. We want to fuel children's little minds and help build their confidence through baking.
Looking ahead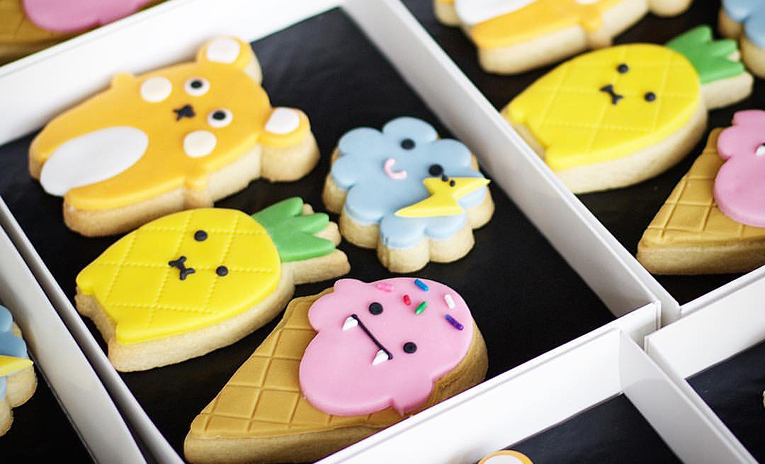 "I self-funded and boot-strapped the business until recently, but I started to consider investment to grow the business. I wanted larger premises, more machinery and to be able to develop more products."
Adelle appeared on the 15th series of Dragon's Den in September 2017. Her pitch secured an £80,000 investment from Peter Jones. Adelle was delighted as it will allow her to grow the business further and expand across the UK and Ireland and explore export opportunities.
"About 15 people have worked for the business part time. [Bakery and events manager] Lisa Cobley has been with me since day one, but I took her on full time in 2015 and couldn't run BKD without her. Charlotte Linzell, our sales and marketing manager, also does a fantastic job. I still have to 'wear many hats', but hopefully I'll soon be able to take on more staff to free me up so I can get on with scaling the business."
Adelle's three key pieces of advice
"You must be a fighter. Remain determined and learn from your mistakes. Running your own business involves many ups and downs."
"You must be passionate - you need to live and breathe your business. You'll have to work your backside off, too, if you want to succeed."
"Outsource things you're not good at or don't like doing. And build a great team of people who believe in what you're doing, enjoy their jobs and work hard - but who always have a smile on their face."