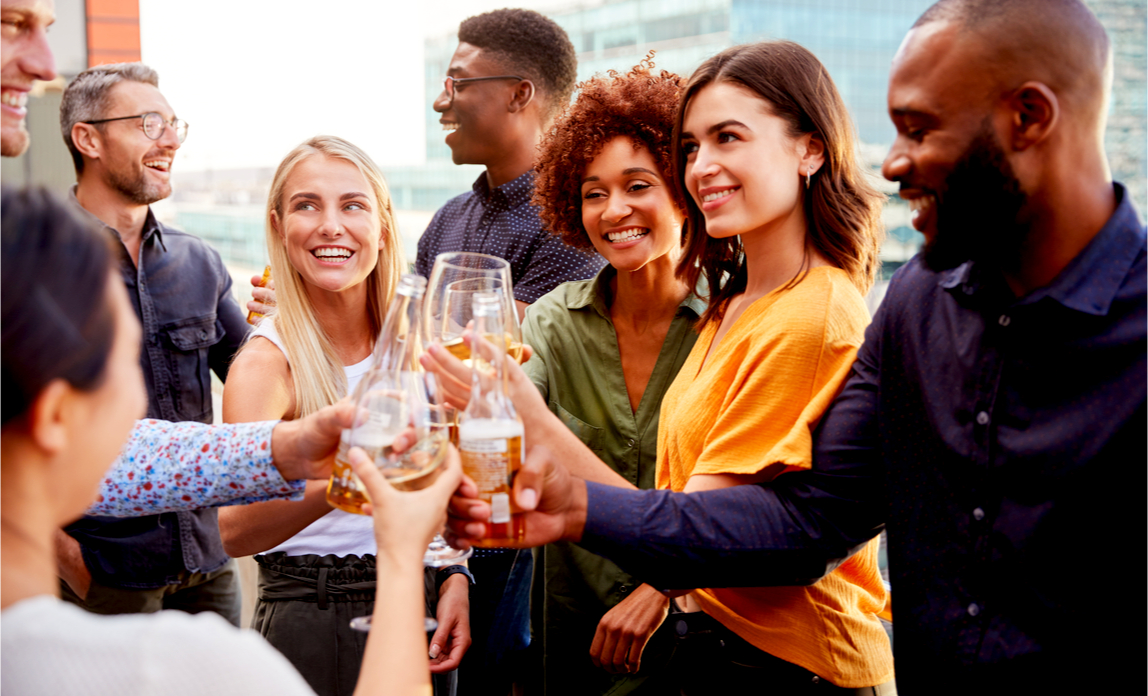 There are few things more rewarding than turning a business idea from a mere vision into a full-blown reality. And what better place to launch a business than in the UK's flourishing startup scene? Last year alone, 660,000 new companies were registered across the country
At the same time, there are few things more daunting than launching your own business. A cursory glance at the general rate of success paints a somewhat bleak picture of the challenges faced when launching and scaling a business. According to the Small Business Association, only half of businesses will survive to celebrate their fifth birthday. Ritam Gandhi, founder of Studio Graphene, shares his advice on how to ensure your business is not a flash in the pan.
Fellow entrepreneurs will be well-versed in the trials and tribulations faced during the formative months and years of their business. But having launched Studio Graphene in 2014, I'm proud to say that August 2019 marked our fifth birthday. Over the past five years, we've come head to head with a number of challenges and have learned how to ride the waves to overcome them. Reflecting of this journey, there are some snippets of advice that I'd like to share with new and budding entrepreneurs that I hope will help drive their business to success.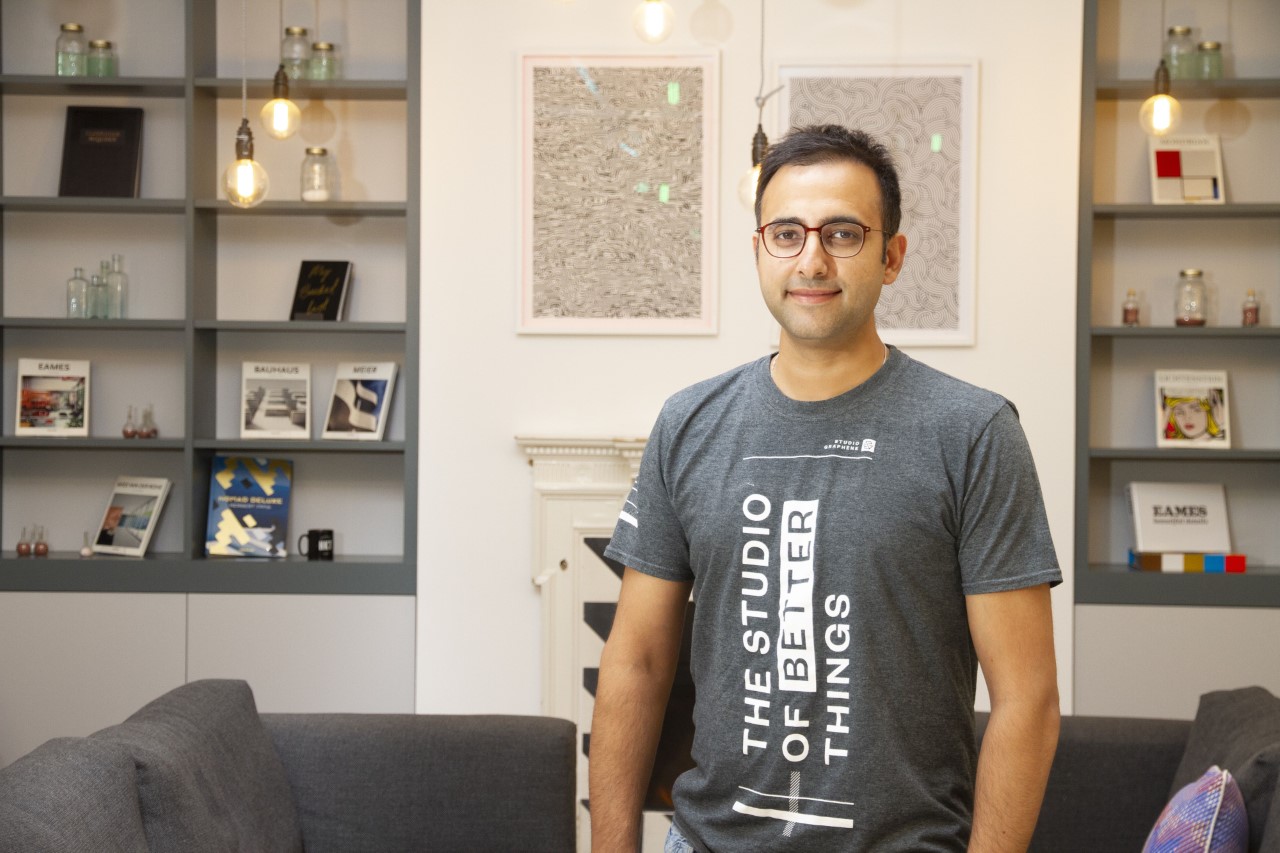 Overcome obstacles properly
One of the biggest obstacles that founders face is not peripheral. Finding investors, building the right team and enticing clients are all secondary to a much bigger challenge: overcoming the fear of failure.
Laying the groundwork for a new business naturally comes with risks and there is no fast-track to success. That's why it's not unusual for founders to be filled with self-doubt, particularly when it comes to damaging their personal reputation amongst family, friends and colleagues.
A fear of taking a financial blow is also extremely common and is something I faced too. Having crossed over from the corporate world where I was used to drawing a monthly wage, I struggled initially with the lack of consistency and security that came with a salary from a large company. 
How did I overcome this mental hurdle? I came to the realisation that failure is not the opposite of success, but rather an integral part of it. Fledgling companies will naturally encounter challenges that will test their determination and ability to solve problems, but these will ultimately serve as lessons that they can carry with them throughout their journey. That's why I made a conscious decision to stick my head down and continue to work hard, firm in the belief that eventually the investment of time and money would pay off.
Create the right company culture
The success of any business lies with the team of people that are responsible for driving its day-to-day operations. When I launched Studio Graphene, I knew I needed to assemble a good team of people that I could rely upon through the good times and the bad, a group of people that shared my vision.
With almost 50 employees, we've grown successively over the past five years, and I have come to regard my team as a collection of co-founders rather than simply employees. And as a close-knit team, we all have one big thing in common; namely, we share the same vision and drive for success.
Determining who would be the best fit for your company isn't easy, but there are a few basic principles that I believe all founders should keep in mind to guide their decision. The first and most important is understanding what qualities you want to bring to the company, and how these will help to create a positive work culture.
For me personally, empathy and honesty were the two key qualities I was looking for in candidates. Foreseeing the challenging path that lay ahead, I was determined to build a transparent and supportive culture where the team would encourage each other and collectively tackle any unforeseen hurdles openly and constructively.
On a similar note, I would encourage founders to look past a CV and instead consider the personal skills that a candidate could bring to the table. After all, it is much easier to teach someone a technical skill than it is to change their cultural attitude.
Celebrate your milestones
As a final point, I cannot stress enough the importance of celebrating your company milestones, no matter how insignificant they might seem at the time. Indeed, Studio Graphene would not be a leader in the development of app and software solutions today if we didn't take the time to appreciate our journey and celebrate our success.
One of our first significant achievements was moving into our own office by London Bridge a year after our launch. Having established a client base that was gradually expanding, this was also the time that we began investing back into the business. Ultimately, this move symbolised just how far we had come in such a short space of time.
Such milestones are a point of pride for all employees and should be celebrated. Not only does it boost morale and encourage the team to aim even higher, it allows you to set out your future growth plans. With a new space of our own, we focused more energy on developing our offering and honing our skills, ensuring that we were equipped with the right resources to meet future demand for our services.
The general point I'd like to make is that the journey of a typical startup is hardly linear. It's paved with triumphs and challenges, but ultimately if you have the right people around you and the drive to make a success of the business, there is no reason why your startup will not be around in five years' time to celebrate its birthday.
Ritam Gandhi, is the Founder and Director of Studio Graphene – a London-based company specialising in the development of blank canvas tech products including apps, websites, AR, IoT and more.