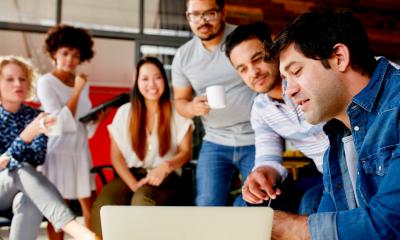 Unlike even the most ethical of other start-ups, social enterprises have environmental or social values at the very core of everything they do. The team at Social Enterprise UK talk us through setting up a social enterprise
What are the key things to consider when setting up a social enterprise?
Like with any other business, you have to look at how you're going to finance the business and you must have a sound business plan. However, for a social enterprise it's very much about putting community needs at the centre of the business. Other important issues might be finding the right staff, while identifying and selling to enough customers is a key challenge for all businesses. As a social enterprise, your end users might be disenfranchised young people looking to get back into training or employment, but your direct customer could be your local council.
Do social entrepreneurs share characteristics?
Most are usually self-starters who are highly determined to resolve a social problem or serve an important community need. They tend to be charismatic and willing to fight their corner.
Can social enterprises access special funding?
There aren't many funding streams exclusively for social enterprises, apart from UnLtd, so they'll often be competing against community businesses. You could try the Big Lottery Fund or Triodos Bank (an ethical bank that finances projects with social and environmental benefits). You could also enquire about community development finance institutions (CDFIs) - independent organisations that can provide loans and support to those who may be refused finance by banks and building societies.
Any others?
If you have a focused business plan that shows commitment from as buyers, the Social Enterprise UK website also contains more information about social enterprise funding.
What's the key to gaining funding?
You must demonstrate that your business is sustainable and has the ability to replicate projects. As a social enterprise, you must invest any profits back into the business. Social enterprises are often perceived as high-risk, so you must be able to prove your venture is viable.
Are there any extra hurdles?
Many local authorities - a key source of revenue - perceive social enterprises as risky, often because they don't understand the social enterprise model. Therefore, they can be reluctant to fund them or award contracts. Because social enterprises must marry up social aims with being financially viable, there can be a conflict between wanting to do social good and having enough money to achieve desired outcomes. Sometimes you need to find a balance.
What about timing?
A social enterprise isn't the quickest type of business to set up, so be patient. It normally takes two or three years. You have to engage with stakeholders and it can take time to come to an agreement. You should have a realistic time plan and seek advice from someone with experience in your sector.
What's the best way to market a social enterprise?
There's still work to be done to promote the term 'social enterprise' to the public, but, typically, customers get excited when they find out they are buying something from an organisation that is doing something good and reinvests its profits.
If you're pitching your business to a public body, find out what they want and let them know how you can provide them with added value. If you're trying to reach Joe Public, you must tell them about the benefits your product/service offers, as well as how their custom will make a positive contribution in a wider context, because this can provide an additional reason to buy from you.
Where can I get practical support?
Local community support groups are a good first port of call. You can also contact us at Social Enterprise UK - we're the national body for social enterprises in the UK - for help and advice. Social entrepreneurs - as with all others - need to carry out a lot of research before starting up. You need to find out what information and support is out there.