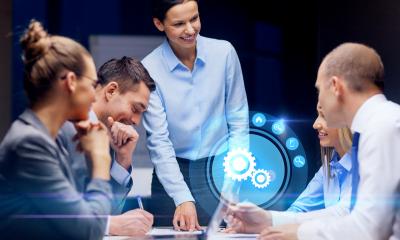 Many managers wonder whether they're doing the best job possible for the business and their staff. This checklist will help you review your skills and see where you could improve.
Review the abilities and knowledge you need to do your job effectively; research any relevant published frameworks (eg from your professional body).
Prepare a checklist with specific indicators of competence; assess yourself by scoring how well you meet each indicator.
Approach other people whose opinion you value, or whose perceptions of you are important, and ask them to assess you as well.
Review your work performance for evidence confirming your abilities; analyse any problems to see where your weaknesses were a factor.
Confirm that you understand the business, its key drivers and performance indicators, and the contribution you and your team make to it.
Confirm you have the legal and technical knowledge you need, keep up to date with necessary information and use it effectively.
Assess your understanding of finances and ability to draw up and control budgets.
Examine how well you prioritise, set objectives, and implement plans.
Evaluate your ability to develop and implement effective policies and procedures.
Assess your working relationships and your ability to build teams, motivate employees, communicate effectively and influence people.
Consider how you deal with customers, suppliers and others.
Assess how well you manage employees' performance and their training and development.
Consider your abilities in other areas particular to your role - for example, marketing and selling, production or human resources management.
Assess your ability to manage change.
Evaluate your attitude, creativity, self-confidence and ability to manage stress, and how well you manage your own personal development.
Use your assessment to drive your personal development programme.