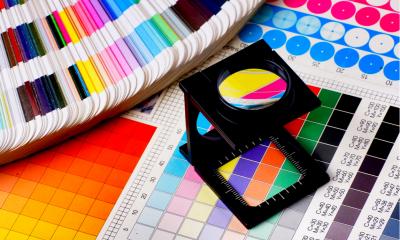 Your Print Partner (YPP) was started up six years ago by one man at his kitchen table - and is now is the UK's largest producer of 'soft signage', with an annual turnover of £3m. Founder Stuart Maclaren tells us how he spotted - and exploited - a gap in the market
At just 23 years of age, Stuart Maclaren took the risk of leaving his job as sales manager at a print company in Leeds to start his own print business. Stuart noticed a real opportunity in his industry: bringing print production back to the UK.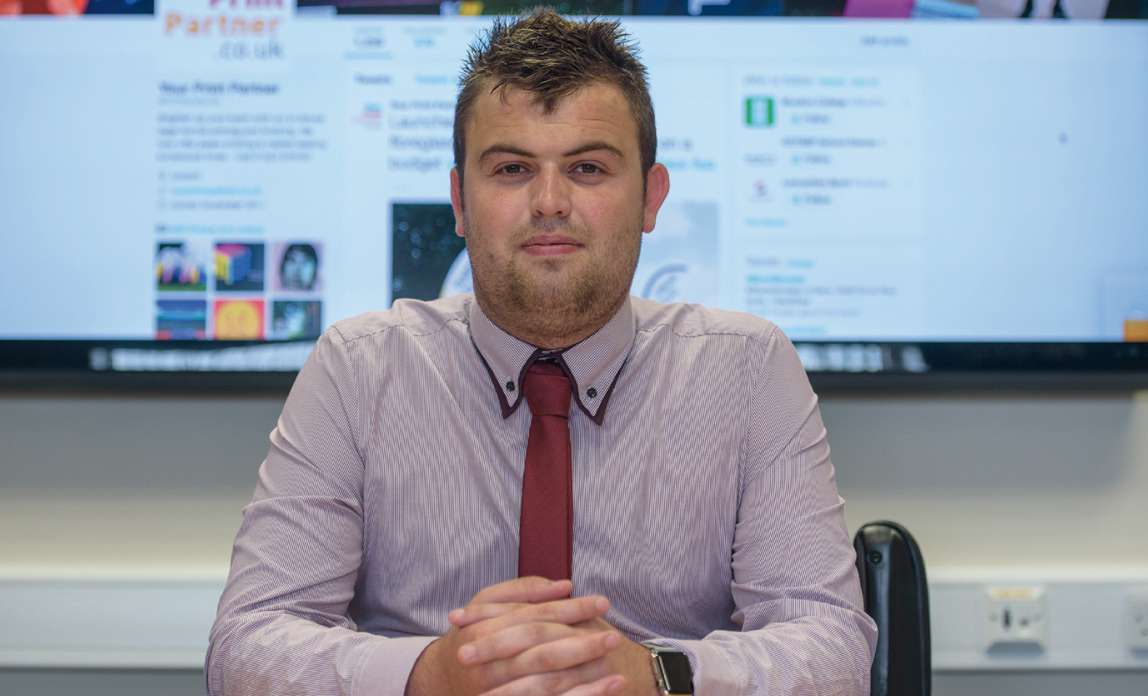 "The major players in wide-format print at that time were outsourcing work to suppliers in Eastern Europe and China. This kept costs low and margins high, but led to longer delivery times and often lower print quality," Stuart tells us.
Stuart was able to secure investment to purchase a wide-format digital machine, and hired his first staff so that he could begin manufacturing printed products in-house.
Focus on quality
The plan was to focus on building trust from day one. Says Stuart: "If clients know you can deliver high-quality products on time and on spec, they'll keep coming back."
The plan evidently worked. After just one month of trading, YPP was entrusted with the rebrand and official opening of St George's Park, home of the Football Association (FA).
Initially, YPP specialised in producing flags, banners, and fabric displays, achieving great success by creating products for the outdoor events market.
In 2013 they won the contract to supply Cancer Research UK's Race for Life. Thousands of metres of banners, branding, and more than 600 'feather flags' were printed and dispatched to events all over the UK.
Rapid growth
"I consider myself to be an optimistic, energetic leader and have always set ambitious targets for growth," Stuart tells us. "Since we started trading we have delivered 40% year-on-year growth and, in doing so, disrupted multiple large printers with long legacies in the industry."
As sales have increased, so too have the company's production capabilities. YPP has consistently re-invested company profits to add new machinery and grow the workforce.
Today, the company employs 42 people full-time and operates nineteen wide-format print machines in its 24,000ft2 manufacturing hub, alongside new flatbed print technology and CAD cutters.
Branching out
Investing in new skills and technology allowed the company to diversify. Noticing a growing demand for personalised products, in 2015 the team started designing a range of vintage-looking Christmas present sacks that could be customised with the name of a loved one, and filled with gifts and accessories.
The Santa Sacks Co soon became a festive favourite, growing to become a substantial online presence. Its success lies both in the quality and range of the products and in the late delivery cut-off.
"Having a UK manufacturing base allows us to be really responsive to customer orders," explains Stuart. "Customers can order personalised products and sacks up to a week before Christmas, with guaranteed delivery."
Last Christmas, the company opened its first physical store, a 5,200ft2 space in the Meadowhall Shopping Centre in Sheffield.
Reaching online audiences
Stuart also credits online advertising for helping Santa Sacks achieve its rapid growth.
"A lot of ads for Christmas products don't feature the price or an accurate description." explains Stuart. "We really focused on making sure our ads, particularly on Facebook, presented an accurate and inspiring idea of what the product looked like and felt like to receive.
"We used demographic data to quickly narrow our target audience, creating ads that outperformed average click-through and conversion rates."
Onwards and upwards
The YPP team are now launching new brand CustomGifts.co.uk, offering a 9pm cut-off for next-day delivery on a wide range of personalised gifts.
"We see a great opportunity to service the £1bn UK gifting market with a great range of products, some of which are exclusive to us. Our current round of crowdfunding will bring in a fresh set of investors, while allowing us to rapidly scale up our production to meet the increasing demand," Stuart concludes.
Stuart's three key lessons
"Focus on building trust from the start, to keep your first customers coming back."
"Keep reinvesting in production and your team to grow your business rapidly."
"Keep looking for opportunities to expand into new markets, making use of your existing partnerships and infrastructure."