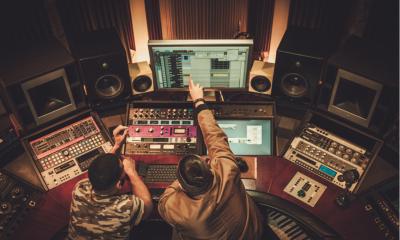 Musician Tom Bugs took his interest in "electronics, randomness and chance" and turned it into a business called BugBrand that now has customers all over the world. So what's the story?
"I studied technology, maths and engineering at college," remembers Tom. "I also played various instruments in a lot of bands. Both influences led me to experiment with musical electronics."
He had been using computers to make his own music, but wasn't entirely satisfied with where this was taking him. "Computers only do what you tell them to, so I started opening up sound effects boxes and playing around with the circuits inside.
"I was interested in adding an element of chance. I wanted random events that I could react to live on stage. So I started building stuff that would allow for a sort of controlled randomness."
Lightbulb moment
Tom's experimentation with circuits eventually led to his first 'proper' commercial design and a batch of five sound processing devices that were sold for £60-70 each to musicians he'd met where he lives in Bristol.
"I had one box left over, so I put it on eBay open auction. The bids crept over the £70 mark and then at the end there was a flurry of bidding. It ended up going to a guy in Australia for more than twice what I'd been asking for. That created a bit of a lightbulb moment."
As Tom continued to build and experiment with music devices, gradually he started to think he had the basis for a new business. He attended a free, half-day start-up seminar in St Pauls staged by Bristol-based enterprise agency BRAVE.
Later, he enrolled on a more in-depth, three-day course. "It was a good environment, with several people at a similar stage of development as me. We all realised that, while running your own business wasn't going to be easy, it just might be possible."
Tom became interested in "a lot of weird musical equipment" and "hung out on a lot of geeky forums for people who liked that kind of thing". As well as learning and researching his market, he was able to promote his new business, too. "Most of the marketing I did was word-of-mouth gained from hanging out in these online communities. I still do it, but I also do mailouts when I make something new."
Business growth
Product range has expanded significantly and sales have been very healthy for some time. As a result, Tom has had to employ part-time help to keep pace with orders. BugBrand became a limited company in March 2010, just as turnover exceeded the VAT threshold.
"One downside to business growth is the increase in admin," confesses Tom. "The form-filling is a real hassle; still, we're doing pretty well for a music business."
Tom has managed to make a living from what he loves, something many talented painters, musicians and makers never manage - but why? "Any artistic learning should include some small business training," replies Tom. "You don't have to be 'all business' about it, either. You can think of networking as simply meeting people."
Not many creatives manage to stay true to their vision and make a living at it. Tom's sharp commercial sense has enabled him to build an extraordinary niche business out of transistors, circuit boards and dials.
Written by Mick Dickinson, founder of online marketing and PR agency BuzzedUp.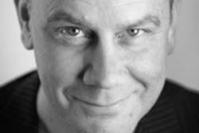 contributor
Mick founded BuzzedUp in 2007 after recognising the remarkable power and potential of inbound marketing for ambitious business owners.  , full_html...