Once you have decided which candidate you wish to employ, you need to make that person a job offer. To make the job offer official, and to avoid the potential for dispute further down the line, you should make it in writing spelling out exactly what it is that is being offered.

If you need to write a job offer letter to a prospective employee, you can save time by downloading our readymade job offer letter template (Word format), which you can easily tailor to your needs.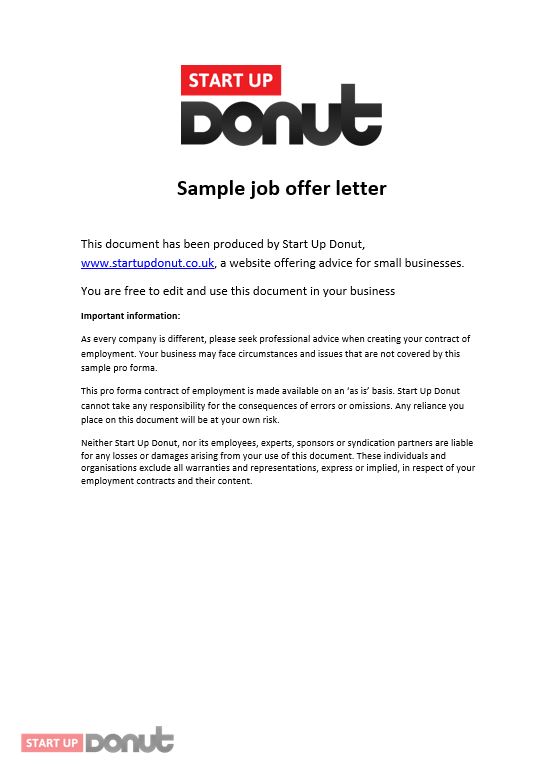 Remember, you can make your job offer conditional upon the candidate meeting certain conditions such as proving their right to work in the UK, satisfactory references or evidence that certain qualifications are held by the candidate.