January 10, 2014 - Anonymous
Employers face high staff turnover in 2014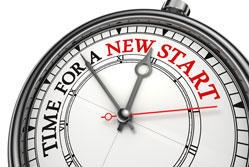 While many of us resolve to lose weight, quit smoking or get fit this January, new research from the Institute of Leadership and Management (ILM) indicates that a fifth of workers plan to change their job this year.
A further 31% of those surveyed were unsure whether they will stay in their current job.
Of those planning to change jobs, 16% want to move because they do not feel valued at work. 31% of respondents resolve to improve their work/life balance, 28% want to attain new qualifications or training and 11% want to become more productive at work.
This is likely to pose a challenge for employers, many of whom will be looking to increase their workforce. Figures last week from the Association of Professional Staffing Companies (APSCo) indicated that job advertisements were up 25% across all professional sectors.
The increasingly buoyant jobs market combined with sizeable numbers of workers looking to change their work situation could mean that employers have to deal with a rapidly changing workforce over the coming months.
ILM's chief executive, Charles Elvin, said: "The new year is always a popular time for workers to look ahead and think about how they can progress. Our findings show that UK employees are beginning to reassess the job market and look into a range of new opportunities, from starting a new job to developing a new business."
He advises organisations to "adapt to this phase by offering the chance to learn new skills and opportunities to progress wherever possible".
Related resources: