January 31, 2014 - Rachel Miller
Skills gap threatens to hamper recovery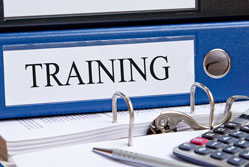 The number of job vacancies in England has returned to pre-recession levels. However, so-called "skills shortage vacancies" – where businesses cannot find recruits with the right skills – are growing twice as fast.
This means that skills shortage vacancies now account for 22% of all job vacancies, up from 16% in 2009.
These are the findings of the government's skills experts, the UK Commission for Employment and Skills (UKCES). Its comprehensive survey interviewed over 90,000 employers between March and July 2013. It found that the number of skills shortage vacancies in that period increased from 63,100 to 124,800.
Douglas McCormick, a commissioner at UKCES, said: "There's a real possibility that businesses might not be able to make the most of the upturn because they don't have the right people. Worryingly, these figures show that the percentage of staff in the UK receiving training from their employer hasn't changed significantly for a decade."
Sectors facing the biggest skills shortages include plumbing, health and social care. Matthew Hancock, minister for skills and enterprise, said: "Employers in some sectors report persistent skills shortages, which is why I have been working hard to design a skills system that is rigorous in the training it provides and responsive to the needs of employers."
This week, the British Chambers of Commerce (BCC) published its Skills and Employment Manifesto, setting out ways to radically transform the systems that educate our young people, and recommendations for training our adult workforce.
Nora Senior, BCC president, said: "Skills will decide who wins and who loses in a 21st century economy – yet employers across the UK constantly say they struggle to find prospective employees, particularly those leaving education, who have the right skills to succeed in the workplace."
Neil Carberry, CBI director for employment and skills, commented: "The flip side of faster growth is an escalating skills crisis. While this isn't surprising, it makes it all the more urgent to close the skills gaps in science, technology, engineering and maths to support the recovery."
Related resources: