January 31, 2014 - Rachel Miller
SMEs could save £10,000 a year, says Cameron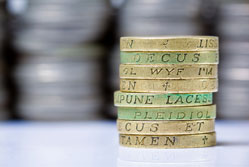 The UK's 4.9 million small businesses could save up to £10,000 each a year by taking advantage of government measures, including business rate relief, prime minister David Cameron has said.
Speaking at a Federation of Small Business (FSB) event, Cameron pledged to make it easier for small businesses to thrive and outlined a number of measures designed to reduce the cost of doing business. They include:
Help with business rates: A £1.1 billion package of business rates measures, with extra relief announced for small firms through the extended doubling of the Small Business Rate Relief.
Growth Vouchers: A £30 million programme which will see 20,000 small businesses receive up to £2,000 to help them access specialist support.
Broadband vouchers: Ten out of 22 cities across the UK have already started to benefit from up to £100 million of broadband vouchers worth up to £3,000 each to help more small firms access faster broadband.
Employment Allowance: From April 2014, every business and charity will be entitled to a £2,000 Employment Allowance to reduce their employer National Insurance Contributions (NICs) bill each year. Over 90% of the benefit of this allowance will go to small businesses.
Fuel duty: The government has cancelled the planned September increase in fuel duty. The average SME with a vehicle will save £1,300 by 2015.
However, the British Chambers of Commerce (BCC) has described the business rate reforms as no more than a "sticking plaster".
Dr Adam Marshall, BCC director of policy and external affairs, said: "While the rate reliefs will help many smaller companies, anything less than a fundamental reform of Britain's broken business rate system is just a sticking plaster."
He added: "Westminster and the media seem to think that business rates are only a problem for retailers. Yet they are a huge, and rising, fixed cost for all businesses – and hurt firms on industrial estates and in offices just as much or more than the high street. The prime minister has recently committed to looking again at the business rates system. He and the chancellor must set a clear timetable for this."
Related resources: