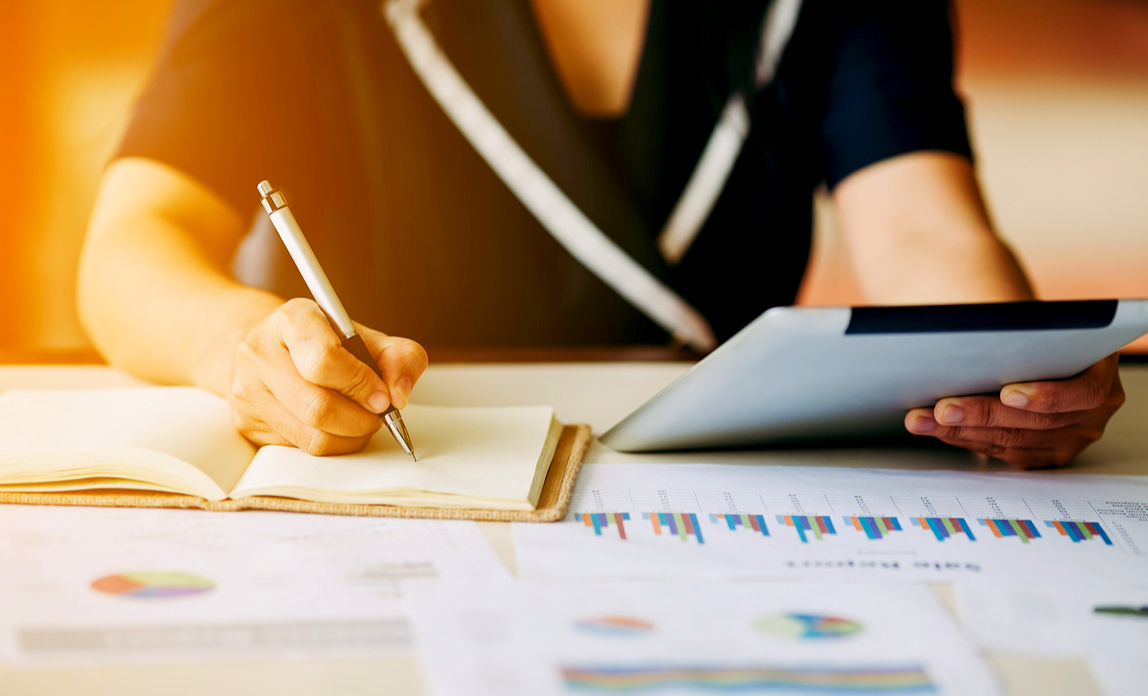 You know a healthy cash flow is the foundation of your business' success. Here are some simple things you can do to keep your cash flow healthy – so you can give yourself more time to focus on your exciting plans for growth
Continually review your costs
High or rising costs can crimp cashflow badly, so if cash is under the cosh, you must control your spending. Accountant and credit control expert Martin Bown recommends an assessment at least every quarter, if not every month: "Uncontrolled spending will damage your cash flow, and businesses waste money in all areas, from premises, insurance and energy costs through wages, stock and materials to marketing and professional services."
So, schedule a little time to explore your options and ask your current suppliers how you can get better value.
Get smart on energy costs
Contrary to popular belief, energy isn't a fixed cost. You may be paying more than you should, and if you're receiving estimated bills, it's difficult to plan for an unexpectedly high bill at the end of the year – all of which can hit your all-important cash flow.
Having a smart meter installed is an easy way to monitor and then control energy usage. Not only do these meters give business owners access to near real-time information on how much energy they're using, they also eliminate the shock cash drain of a surprise electricity bill or overpayment. They ping your exact usage straight to the supplier so you know what your bill will be every month or quarter.
Seek best value from your suppliers
Speak to all your suppliers about getting as favourable credit terms as possible. "The longer cash stays in your account, the better – although you might get cheaper prices for prompt payment," Bown says. He points out that some business owners struggle with negotiating, but stresses that if you don't ask you won't get. You should remain open to other rival supplier options – loyalty should only go so far.
Work with cash flow forecasts
Cash flow forecasts can keep you out of trouble. Bown says the importance of successful cash flow management cannot be over-emphasised. "You must know how much cash you have in the bank, how much you're owed and how much you owe. Working with cash flow forecasts is an absolute must. They allow you to compare your likely outgoings and sales to identify times in the future when you risk running out of cash. If so, you can act now to prevent a serious problem," he explains.
Credit-check new customers
New customers should be credit-checked before you grant them credit - it's not bad manners, it's just business. Ask for credit references from new customers' other suppliers; you can also ask for cash on delivery or part payment until you've established a closer relationship. "If you do grant credit, don't be too generous, and make sure your customer explicitly agrees to your terms," Bown advises.
Get your invoices out on time
This may seem banal, but a few days here and there add up and delays will affect your cash flow. Then, shortly before an invoice is due for payment, it's common for finance departments to send customers a polite reminder. If you don't receive payment when due, call the customer to request immediate payment.
Outsource credit control
If you find credit control isn't your thing – outsource it. If you're constantly experiencing cash flow problems, take fundamental action and seek professional support and advice.
Martin Bown is owner of My Management Accountant and My Credit Control.
Visit the Smart Energy GB website to find out more about the benefits of smart meters for small businesses.
Sponsored content brought to you by Smart Energy GB, © 2016