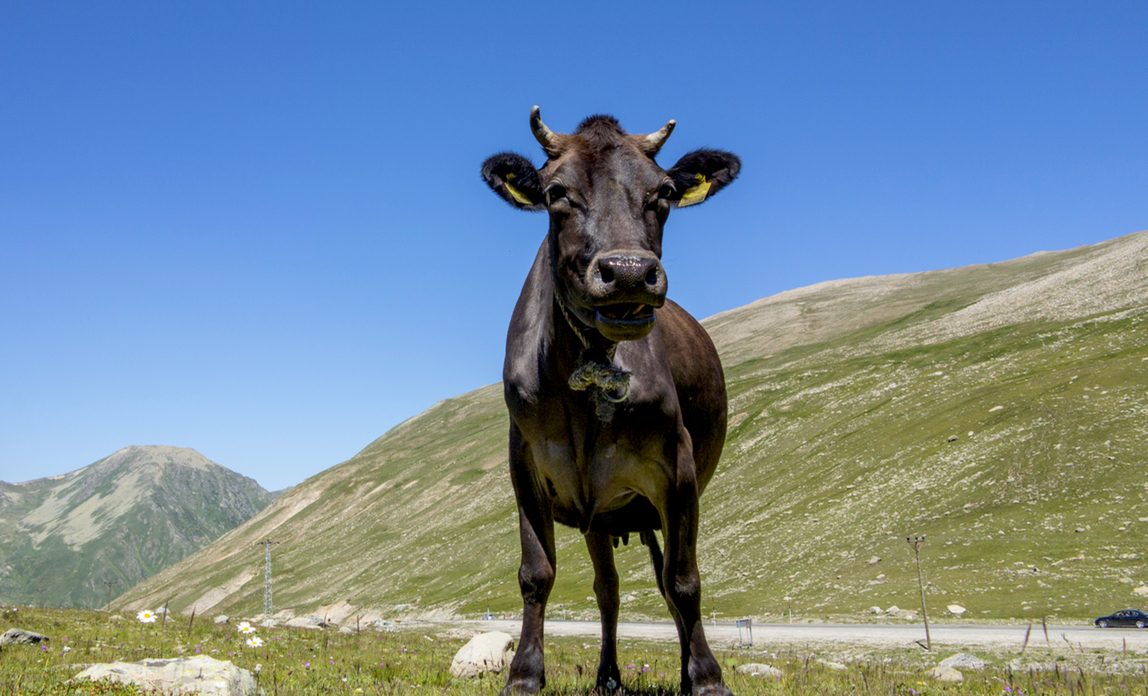 Jennie Avramovic of Bournemouth-based cake-making and decorating business Clevercow explains how she came up with a name for her business
"I was born in Poole in Dorset and moved to Burton-on-Trent in Staffordshire when I was five-years-old. When I left school, I started working in a bar but had my son Callum when I was 17-yrs-old.
"For the next four years I didn't work, until I went back to bar work for six years and eventually ended up as an assistant manager. Because of a recurring problem with my knees, I had to give up barwork, so I ended up working for Fitness First in the sales department, which I didn't enjoy, if I'm honest.
Café culture
"At the time, my aunty, Monica Adams, was starting her own business in Bournemouth, a café and foodstore called Adam and Eve's. She asked me to come down and train her staff, which I did for a couple of weeks. I enjoyed it so much I ended up staying permanently and moving my partner and son down, too.
"Unfortunately, the recession hit, which meant the café had to close. We had an excellent chef working for us and her name is Emma Du Croz, who had been head patisserie chef at the Ivy in London and Le Clarisse, to name a few. She had taken on some wedding cake orders and so I stepped in to honour them. My cake business has just grown for there, really. I set it up in November 2008.
"It wasn't me who came up with the name Clevercow, but my aunty. She'd been talking to my uncle about my multi tasking – I was good at graphic design, web design, cake making and decoration, a few other things, too. I think her words where: 'Oh, she's such a clever cow!'
Naming a business
"I needed to create a website for my cake business, but struggled to think of a good name, none that I really liked anyway. My aunty said she had the perfect one for me! So I went with Clevercow.
"I'd considered other names, such as 'Cakes by Jennie', but they all seemed a bit dated, overused and predictable. I really wanted something that was unique and modern – just like the cakes I make. I also wanted something that stuck in people's heads – who wants the same business name as someone down the road? What's the point?
"I didn't include the word cakes mainly because I plan to expand the Clevercow brand into other things. I use Clevercow Cakes on my website and business cards, but not on my letterheads nor is it part of my domain name.
"I think picking a name is an important business decision. A good name can be a great marketing tool, because it can help to set you apart and give people a good idea what you and your business owner are all about. If I'm honest, I didn't know that there are legal restrictions about what you can call your business – lucky there are no issues with my name.
Short and sweet
"I also thinks it's important to pick a name that's short. You certainly shouldn't go for a long name, because it's harder for you and others to say. I love the way the name Clevercow just slides off the tongue. It's short and to the point. Mostly, I think people smile when they hear the name, which is good, because it sticks in their head.
"When I first thought of using the name, I tried it out on friends and family to see what they thought. I also did some artwork to see how it looked. I was confident it would transfer well onto signage, stationery, cake boxes, website, etc.
"I'm very happy with the name Clevercow – I wouldn't change it. I hate to think what it could have been if Monica hadn't thought of it. It's worked well for me, people remember it and it reflects my personality and the style of cakes I make."
Jennie's three key lessons
When thinking of a name – research, research, research. Don't use something that's forgettable nor something someone else is already using – confusion won't help either business.
Come up with a few names and ask as many people as you can which they prefer. Find out why they don't like some of your choices.
Say your shortlisted name over and over and imagine yourself using it to introduce your business. Also try to visualise it everywhere it's likely to appear. Will it look as good as you think it sounds?
More on this topic: