Anna Fairs of Hampshire-based Tigershark retraces the steps that led to her launching her successful kid's T-shirt business
"I've worked as an engineer within the IT and telecoms industry for more than 17 years now; previously in operations and design, but now in sales engineering. I still work full time, but in March 2014 I launched Tigershark, which I'm currently running in my free time. I live in Hampshire and run the business online.
"I'd wanted to start my own business for many years, but that ambition became stronger after my son, Charlie, was born. Initially, I considered hiring out birthing pools, but was put off by the health and safely aspect of running such a business. I then set up a photography business, which was doing really well, but I returned to engineering in 2010 because of personal circumstances.
Expert advice
"Tigershark sells original, good quality, funky yet educational t-shirts for children. We launched with six designs, featuring such images as the solar system, a Minotaur, a centipede, a stag beetle, a spitfire and dinosaurs. They're all designed and printed in the UK, using 100% cotton t-shirts sourced from ethical companies. They sell for £15 each.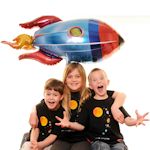 "My business idea was the result of frustration at not being able to find any T-shirts my son liked. The market is flooded with superhero and TV-character designs, so I decided to create a range of T-shirts using images linked to things Charlie was learning about at school.
"I was going to be competing with super heroes, etc, so I knew the images on my T-shirts had to be equally as bold if they were to capture children's attention. I was naturally drawn to educational designs and during a brainstorming session with marketing expert Claire Boyles I decided this would be the USP for my T-shirts.
Business mentor
"After much research and conversations with other mothers, I believed I'd identified a gap in the market. Despite having no retail experience, I researched the market and contacted Clare Rayner (the Retail Champion), who became my business mentor.
"She's been incredibly helpful and I'm a big fan of Clare's books. I love her no-nonsense style. She helped with my business name by encouraging me to think of something that would engage little boys. She put me in touch with my graphic designer, Sophie Boulton, and recommended I use professional PR and social media to raise my brand profile. Working with Clare has been brilliant. Having someone to bounce ideas off has been invaluable.
Brand identity
"Where did the name Tigershark come from? I wanted the brand name to alliterate with 'T-shirt', so I sat down with a glass of wine and a copy of the Oxford English Dictionary and started at letter 'T'. To create the brand identity I worked with Sophie Boulton from DVision One Graphic Design, who came up with a few ideas and I chose the one I most liked. I wanted a very strong and eye-catching logo – and that's definitely what I got.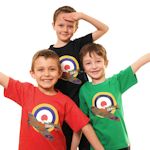 "I've put a lot of effort into my branding, because if your business is to succeed in a crowded marketplace, you must stand out. I want people to remember my brand and I want kids to think it's cool.
Key challenges
"I've faced many challenges while launching my business, including retaining belief in myself. I've had days when I've thought – 'What on Earth am I doing?' – but then I remind myself why I'm doing this. Making best use of limited time has been another challenge. Often it's a juggling act, especially because I'm a single mum with a full-time job.
"Learning to direct others has been another challenge. I have strong ideas about what I want my brand to be and I've had to learn to not hold back when I'm unhappy about something.
"I want to grow my sales significantly, which is why I want retailers to stock my T-shirts. I've put together a list of companies to approach, and that's my next big challenge. Getting to grips with everything that comes with starting a business has been a challenge, but I've had some great support and I'm thrilled with the way things have progressed. I hope people will love my T-shirts just as much as Charlie does."
Anna's three key tips
"Brainstorm your ideas and bounce them around with friends and family. Listen to their feedback – whether good or bad."
"Try to come up with a unique selling proposition for your business. You need to be special."
"Once you come up with your business idea, test it before investing too much money. Find out if people will actually buy your product. Seek advice from people with experience. And read, read, read! There are some fantastic start-up books and websites out there."