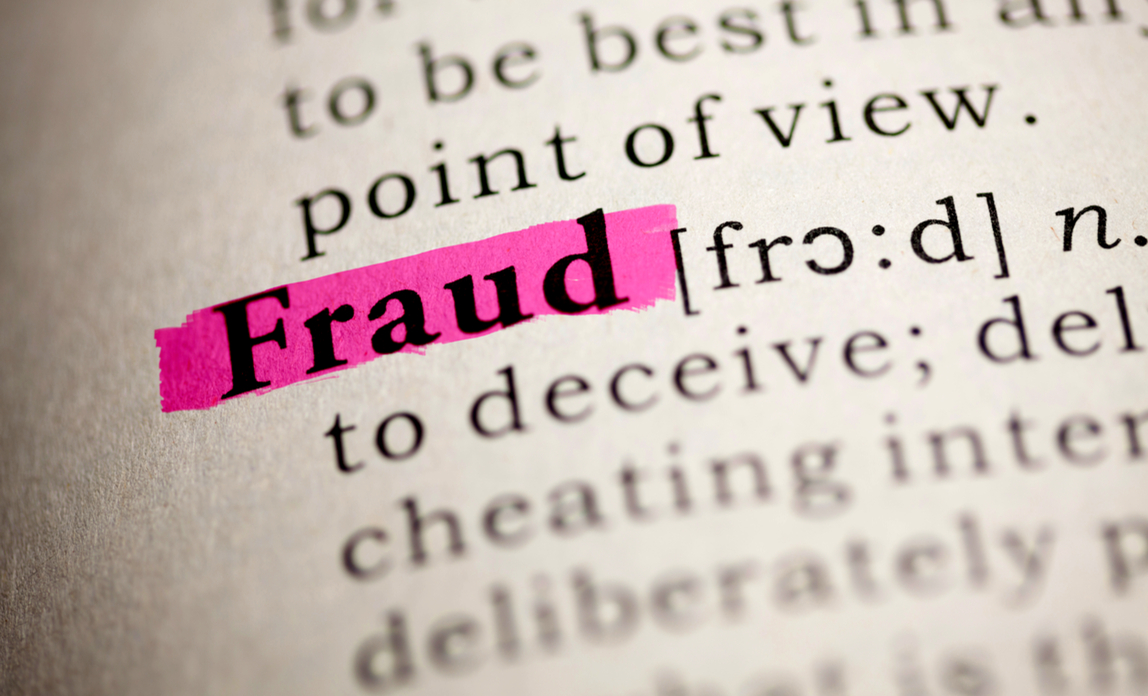 Fraud is not just a problem for individuals – businesses of all sizes have to be on guard against scams. Alexander Schwendtner, of Graydon UK, explains how to spot potential fraud and take the necessary preventative measures
There is often a misconception that fraudsters only target individuals. However, corporate fraud also constitutes a genuine threat to businesses, especially small businesses, which are seen to be an easier target as they often do not have systems in place to identify scams.
According to PricewaterhouseCoopers' Global Economic Crime Survey UK, 50% of UK organisations have experienced some kind of economic crime. Cybercrime was the second most common type of economic crime, reported by 49% of UK victims.
And fraud doesn't just affect your bottom line – it can damage your reputation too. So what can a small firm do to prevent being targeted?
1. Check out your suppliers and customers
Get a credit report for customers and suppliers in order to identify potential corporate fraud. Credit reference agencies use proprietary software that interrogates the entire UK business population and identifies records that display "unusual data characteristics". Never set up a client account until the application for trading has been fully checked and processed. Always verify clients' trading and registered office addresses.
2. Research your customers online
Be wary of mobile phone numbers and non-business email addresses such as Gmail or Yahoo. Check whether your customers have a website when establishing their identity.
3. Improve your credit control systems
Most companies will support their order by supplying a purchase order from their accounts department. Make sure that you obtain a purchase order number before supplying any products or services. When dealing with non-incorporated businesses, always request original copies of utility bills addressed to the delivery address that you have been supplied with. Double-check all delivery addresses, keeping a close eye on what sound like residential addresses. Check whether clients are VAT registered by calling HMRC for confirmation, or simply verify VAT registration via the European Commission's VAT validation website.
4. Look for warning signs
Fraudsters tend to use genuine company details for dishonest purposes. Signatures are forged in order to have goods delivered to an address that isn't associated with the bona fide company whose identity has been stolen.
Is a sudden change of delivery address provided to you by the client?
Is there a last minute call to collect the goods rather than have them dispatched to the quoted delivery address?
Is the delivery address given by the client shown on the credit report you obtained from your agency?
Are the telephone numbers of the business you are dealing with fixed line or non-geographic, such as 0800 numbers?
5. Pay attention to timing
Have you received an order on the last afternoon of the month? Fraudsters, like credit managers, understand the pressure that sales departments are under! Look out for unusually large orders placed at the start of a new month, where a fraudster will anticipate that they have the longest timeframe before you chase for payment. Have you received a large first time order on a credit card? If so, be wary.
6. Keep an eye on existing customers
Always ask the question "Why?" Many small businesses have personal relationships with their clients and therefore expect them to pay their bills on time just because they have always done so in the past. However, customers' circumstances can change.
Alexander Schwendtner is the managing director of Graydon UK, the UK commercial credit reference agency.