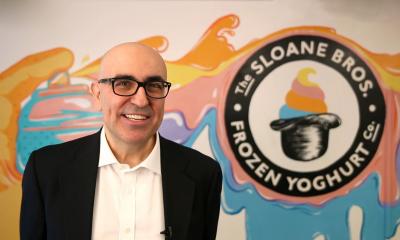 Finding the right retail location is always a challenge and it can make or break a start-up. Joseph Chakra reveals how he found the perfect location for the first branch of Sloane Brothers Frozen Yoghurt Co
Location is everything in for a food business like ours. No matter how delicious the product – if the footfall isn't there, the frozen yoghurt won't sell.
At Sloane Brothers, it's not just about the quality of the frozen yogurt (although that is very, very important) – it is about the whole experience of choosing your froyo cup and having it created for you before your eyes with your own choice of toppings. We wanted a shop that would allow us to create this experience for all our customers.
Why frozen yoghurt?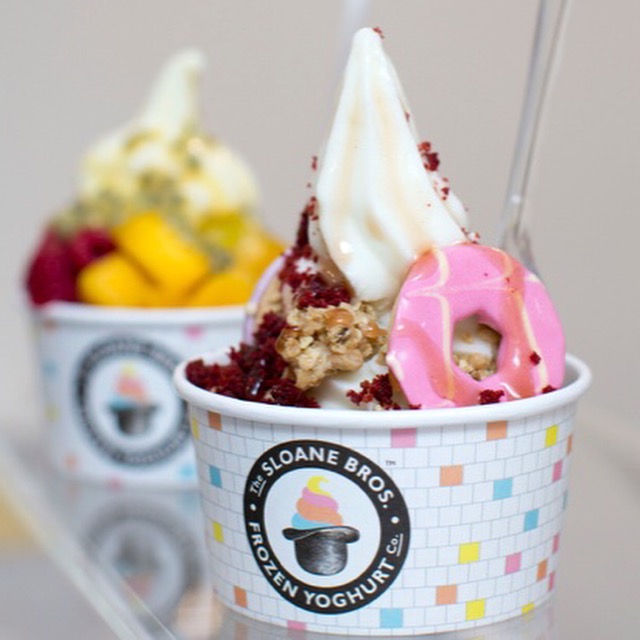 I am a big fan of frozen yoghurt and I was always dragging my family off for a frozen yoghurt treat as a healthier alternative to ice cream. But I found that most of the existing frozen yoghurt brands either did not taste as good as they could or they were so uninspiring that their downbeat branding detracted, rather than enhanced the experience. That's why I decided to set up my own frozen yoghurt business.
Finding the right location
As a new business, we soon discovered how hard it was being the first in line to view properties; in fact estate agents tended to show us locations that were not in high demand and saved the best places for bigger clients.
The only way forward was to become our own agent. We spent a lot of time walking around London checking out promising locations. The next step was to engage with all the shops in our target area to find out more about the ownership of potential properties and any upcoming lease expirations they might know about. We also did a lot of ringing round when we found empty properties.
Although this was a challenging exercise, for us it proved to be the right approach. We ended up finding our present location on Brick Lane through word of mouth and we were delighted to move to the area as it was top of our list of locations. After months of searching, we opened our first Sloane Brothers Frozen Yoghurt Co in Shoreditch in June 2015.
Attracting people into the shop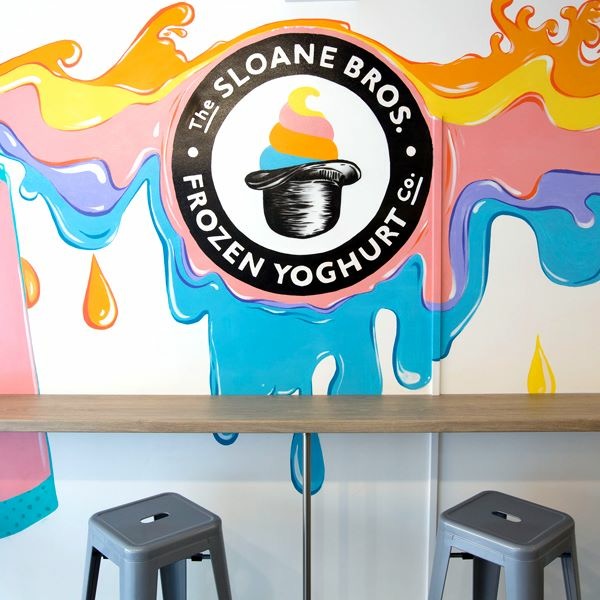 Our branding builds on British traditions and celebrates British dairy – so it was important that the shop reflected this. In addition to reflecting our branding with clean white and pastel tiles inspired by Victorian ice cream parlours, we wanted our shop to reflect the local area and the Shoreditch tradition of innovation, art and graffiti. We found a talented local graffiti artist and asked her to do a graffiti using our colours and capturing the innovative yet traditional spirit of our brand.
The result was a graffiti-inspired wall painting in our shop that we are very proud of. More importantly, our customers love it and it has quickly become a regular feature of our customers' social media posts.
A few years down the line…
Our first experience with any type of 'crowd-sourcing' was the selection of our first location outside London; while we were thinking about where best to open the second location given the success of our Brick Lane shop, several of our customers asked us to open in Nottingham. The more we looked into it, the more sense it made. We proceeded with this location and the response was tremendous.
Joseph's top tips:
Don't delegate at the start. When establishing a new business, you need to be fully involved in every decision. This is important because even a small deviation from your branding could be detrimental to a small start-up. However, you must delegate once the operation is up and running and you have the right team.
Have a very thick skin. You will get knocked back often but don't give up. There is always another solution.
Sink or swim is an excellent motivator! You will find resources within yourself that you never knew existed as you work hard to establish and grow your business. You will encounter a lot of walls, just learn to climb them or go around them.
Company update
Sloane Brothers Frozen Yoghurt Co stayed in business until 2018. Ambitious plans to raise capital through the crowdfunding platform CrowdCube and then open stores across the UK did not work out.