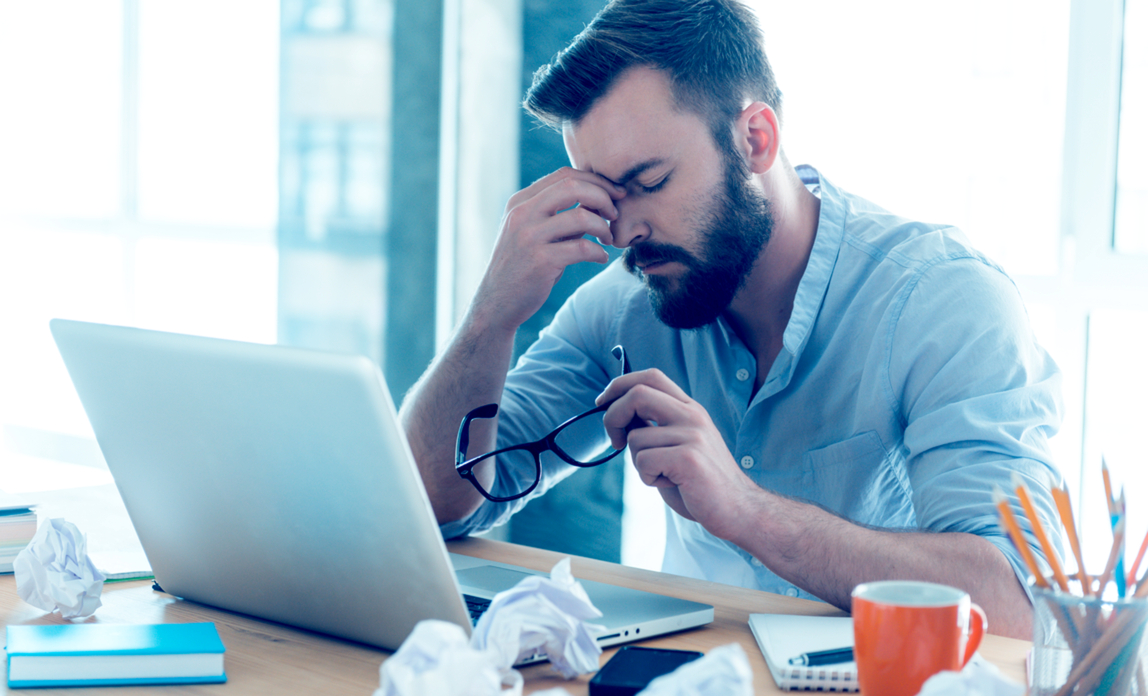 Auto-enrolment has been a dark cloud on the horizon for many small firms. But it's now time for small business owners to face up to this legal requirement. So what can you do to take the angst out of auto-enrolment? Rachel Miller investigates
Auto-enrolment continues apace and for the UK's smallest firms - those with fewer than 30 employee - staging dates are now upon us. However, despite widespread media coverage, some business owners still have more questions than answers.
Coming late to the party is not necessarily an advantage. Many small firms are still in the dark about how to approach auto-enrolment and some don't even know how they'll be able to afford the 1% contribution they'll have to make.
It's different for small firms
The fact is that introducing workplace pensions is radically different for small businesses. They don't have HR departments and the vast majority won't have had anything to do with workplace pensions before.

"It is different," says Steve Herbert (pictured right), head of benefits strategy at independent financial advisers Jelf Employee Benefits. "Small businesses are less likely to be familiar with pensions so there's a big learning curve. Some small firms may already have pensions in place for the directors, but even those schemes have to meet certain criteria to be used for auto-enrolment purposes and so you have to check if it qualifies. You may have to set up another scheme. It's a big job and it's all about planning."
Small firms in the UK will have to comply with auto-enrolment at some point before 2018. Every firm will have its own staging date, depending on the number of staff it has and its PAYE reference number.
Leaving it too late not only risks fines but could make the implementation costs much higher.
"The first thing you need to know is when your staging date is," says Steve Herbert. "Ignorance is no excuse. You need to check the regulator's website."
Once you know your date, the next steps are to alert your payroll provider and make the necessary staff assessments. And this is not a once-only task - you'll have to reassess every month in case levels of pay change, new staff join or existing staff turn 22 (those under 22 are not eligible).
It is your payroll provider (whether in-house or not) that will have to bear the brunt of the auto-enrolment assessment duties.
"Of the big companies that have failed to comply thus far, it's largely because their payroll systems weren't up to the task," says Steve. "It's not just about the staging date - every single month the workforce has to be reassessed."
Finding a provider
However, finding the right pension provider might also be harder than you anticipated. Steve Herbert agrees. "Many of the big pension providers are not interested in the smaller end of the market."
And as huge swathes of small firms approach their staging dates, pressure on providers is only going to increase. That's why it's vital to get good advice and prepare early.
But what works for big companies may not work for small firms anyway. Corporates are looking for sophisticated pension schemes with lots of flexibility that they can brand and tailor to their own needs.
Smaller businesses can't afford that luxury. First and foremost, they need to comply. But what are the options?
"The government pension scheme NEST is a good one-size-fits-all solution and they have to take everyone," says Steve. "There are also other schemes based on master trusts offered by the likes of NOW Pensions, and the traditional pensions market is still available for better quality schemes. NEST and the master trust options are broadly one-size-fits-all solutions aimed at the lower end of the market and they do the job."

Morten Nilsson (pictured right) is the chief executive of NOW Pensions. He says: "Bigger firms have chosen more complex solutions to fit their needs but smaller firms should find what suits them, sign up and then communicate it as a benefit to staff."
"Don't try and reinvent it," he advises. "You have to consider whether to make a bigger deal of it. I accept that for many companies this is going to be really difficult. It's a cost burden when things might be tight. But you just have to do it. The best way is to focus on getting it done and not waste a lot of time on it. Make it as easy and cheap to run as you can. But get it right. If you do that you won't take focus away from running your business."
One advantage small firms have is their size. "You know your people, it's very different from a company like Tesco," says Morten. "You can do it relatively quickly. You could get up a scheme with us in 24 hours. But you still need to upload your payroll files and do the assessments. You need at least a month to do this."
Making the best of it
Staff communication is also a key part of the process - indeed, if you don't communicate with your staff at the right time and in the right way, you will be in breach of the law. On the upside, this gives small employers the chance to present a new workplace pension as an employee benefit.
Morten Nilsson says: "Firms that don't have a pension usually don't have any other employee benefits. So it's worth considering how it becomes an employee benefit and get the advantages of that."
Industry statistics suggest that just 10% typically opt out of auto-enrolment pensions.
"You have to assume employees will stay in," says Steve Herbert. "People accept that they should be in a pension. Employers that want to impress their staff could go further and add something else to the picture - if not higher contributions, then other benefits. You have to do it so you might as well embrace it, promote it and see what more you can do to get value out of it."
Are many employers actually making bigger contributions? "More than 10% of our smaller employers are paying more than the minimum, which is a significant minority," says Morten. "But most are saying: let's comply, we can always do more later."
Steve Herbert is head of benefits strategy at Jelf Employee Benefits. It offers a package of services that walk companies through auto enrolment.
Morten Nilsson is the chief executive at NOW Pensions