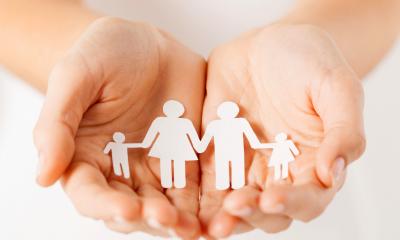 Working parents have the right to time off in addition to statutory paid holidays and rest breaks. Some of this leave is paid, and some of it is unpaid
Managing this additional leave can have a big impact on smaller businesses. You might think it will be difficult to manage without your employee for a prolonged period of time. However, your employee must give you a minimum amount of notice so you can make plans to cover their time off.
Paid leave for parents
They must earn at least £123 per week. Employees that don't earn enough may qualify for maternity allowance instead.
They must have worked for you for at least 26 weeks by the 15th week before their due date (or by the time they are matched with a child to adopt).
They must give you notice and proof of the adoption or birth.
Eligible employees are entitled to 52 weeks' maternity or adoption leave in total. Maternity or adoption pay is payable for the first 39 weeks.
Maternity or adoption pay is paid at 90% of their usual earnings for the first six weeks, and then at £156.66 a week or 90% of their usual earnings (whichever is lower) for the rest of the time.
Fathers may be able to share some of this paid leave if the mother decides to return to work, under Shared Parental Leave.
All employed parents have the right to two weeks' statutory parental bereavement pay if they lose a child under the age of 18 or suffer a stillbirth from 24 weeks of pregnancy. It is paid at £1556.66 or 90% of AWE, whichever is lower. This right applies from day one. Parents may take leave as a two-week block or two separate weeks, but it must be taken within 56 days of the child's death. Eligible parents may be entitled to statutory pay.
Unpaid leave for parents
New parents are also entitled to additional unpaid leave to care for their children:
New mothers and adoptive parents are entitled to a further 13 weeks' unpaid maternity leave, after the first 39 weeks of paid leave.
Fathers may be able to share some of this unpaid leave if the mother decides to return to work, under Shared Parental Leave.
New and adopting fathers are entitled to take two days' unpaid leave to attend antenatal or adoption appointments.
Employees with a year's service can take up to 18 weeks' unpaid parental leave per child, with a maximum of four weeks per child in any one year. This is pro rata for part-time employees.
Parental leave can be taken at any time before the child's 18th birthday as long as the employee gives at least 21 days' notice.
Parental leave must be taken as whole weeks, unless you agree otherwise.
All employees are entitled to 'reasonable' time off to deal with an emergency involving a dependant, such as a sick child or elderly relative, or to attend a dependant's funeral.
Flexible working
Almost all employees with at least 26 weeks' service have the right to request flexible working, which could include flexitime, part-time work or working from home.
You can only turn down a request for flexible working for a limited number of reasons - for example, because it would be too expensive to arrange or because it would harm the business. If you do, you must follow the right procedures and give a valid reason.