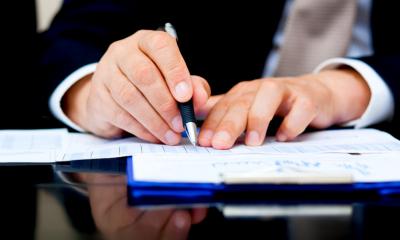 It's important to follow the right steps when you recruit a new employee.
Once you've held recruitment interviews and decided which candidate to employ, you need to make that person a job offer. To make the job offer official, and to avoid the potential for employment disputes further down the line, you should make the offer in writing. Make sure that the letter is clear about exactly what is being offered.
Remember, you can make your job offer conditional upon the candidate meeting certain conditions, such as proving their right to work in the UK, satisfactory references or evidence that they hold certain qualifications.
Job offer templates
To help save you time, money and hassle we've partnered with Simply Docs who provide readymade templates so you don't have to create your own. All documents are drafted, reviewed and updated to a high standard by legal experts at Simply Docs.
Get your job offer templates, with unlimited access for one year, for £30 using the code SLD7948.S.