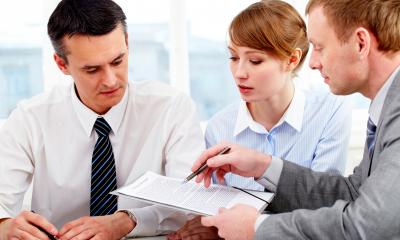 Not sure how to go about holding a fair and lawful disciplinary hearing when an employee has breached workplace rules? Follow our step-by-step guide.
Gather the facts - the allegation, evidence, and the employee's past record.
Try to resolve the issue informally first. If this does not work, raise the matter formally without delay.
Inform the employee in writing, explaining the reason for the hearing and when it will take place; allow the employee at least three working days' notice to prepare a case.
Arrange for any witnesses, or evidence you or the employee wants to present at the hearing, to be available.
Inform the employee that they have the right to bring a colleague (or union representative) to the hearing.
Review your procedures and make sure they are fair and transparent and are in accordance with the Acas Code of Practice.
Prepare yourself to be calm and open-minded throughout the hearing; be ready to adjourn the hearing if tempers become frayed.
Begin the hearing by explaining what will happen; set and keep to an agenda to maintain control of the hearing.
Present the case against the employee.
Allow time for a response and consider the case from the other side.
Clarify any mitigating circumstances: for example, if the employee was unaware of the rules, or if similar behaviour is widespread.
Encourage suggestions to help overcome the problem.
Summarise the discussion and adjourn to make any further investigations necessary and to reach a decision.
Consider how serious the offence is, what action it merits and any steps which could be taken to improve the situation.
Inform the employee of your decision as soon as possible in writing; issue and explain any warning.
Explain that the employee has the right to appeal; if possible any appeal should be heard by someone senior who has not been involved in the initial hearing.
Throughout, keep a detailed written record; ask the employee to sign any improvement plan, and emphasise the consequences of further offences.
If you cannot reach an agreement, consider using an independent third party to help resolve the matter.