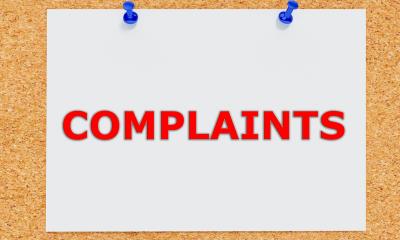 If your employees want to file a grievance, there should be a fair and clear way to do this. Read our tips on setting up a grievance procedure.
Produce a simple, written procedure for employees - written complaint, face-to-face interview, appeal - this should comply with the Acas Code of Practice.
Give the name or job title of the person employees should contact in the case of a grievance in the written terms of employment.
Encourage employees to handle grievances informally - without triggering your formal grievance procedure if possible - but to take them further if necessary.
Tell employees they must present a written grievance to their immediate supervisor as the first step of a formal complaint.
Arrange a face-to-face meeting to discuss the complaint in every case. Allow the employee at least three working days' notice to prepare their case.
Ensure you respond to any grievance in writing where it is not possible to meet the employee face-to-face (for example, where the employee has already left).
Stress the importance of addressing grievances and trying to analyse the root cause of apparently trivial grievances.
Decide whether you want to involve an external adviser or body, such as Acas, for grievances which cannot be handled internally.
Set rules for handling special cases: for example, if the grievance relates to the supervisor, or is particularly sensitive (eg discrimination).
Establish a procedure for addressing collective grievances (eg through a recognised trade union).
Set a time limit for producing a written response to any grievance.
Provide for confidential interviews, if necessary, particularly where grievances relate to other employees. Clarify the right to be accompanied to the interview (eg by a union representative).
If grievances arise in connection with a disciplinary issue, hear them as part of the disciplinary appeal; otherwise keep disciplining separate.
Encourage employees to raise legitimate grievances; reassure them that it will be kept confidential and that they will not be victimised as a result.
Train managers to discuss grievances openly, calmly and fairly, and to make considered decisions.
Explain that the employee has the right to appeal; if possible, any appeal should be heard by someone senior who has not been involved in the initial hearing.
Keep simple, confidential records.