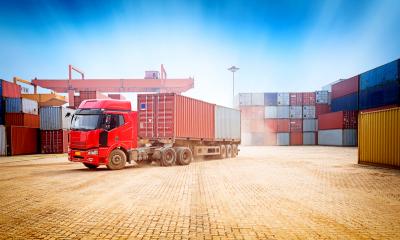 Opportunities to source your business supplies, raw materials or finished goods from environmentally-friendly suppliers are increasing. Benefits can include getting the edge on the competition, cost savings and tax breaks, better prospects with lenders and investors, and a boost to your firm's marketing.
Different green issues affect the raw materials, stock, packaging, utilities, machinery and transport you use in your business. Ethical buying criteria such as fair trade are also often used by socially and environmentally conscious businesses. Understanding these makes it easier to make an informed choice, and to use the credentials to improve your bottom line.
Assess your current performance and needs
Find green suppliers and equipment
1. Business benefits
Use green credentials as a market differentiator
Increasingly, small businesses are using their green credentials as a selling point to attract customers.
Numbers of environmentally-minded and ethically concerned consumers are growing. For example, retail sales of organic food and drink are approaching £3 billion per year and opportunities are increasing.
Many consumers are prepared to pay a premium price for goods from a green or ethical business.
Attract green lenders and investors
Increasing numbers of investors and lenders are attracted to businesses that have green or ethical policies in place.
Establishing your commitment to green issues can protect your firm from the effects of any future environmental legislation.
Lenders and investors are known to prefer businesses that show strong environmental controls and commitment, which lowers the risk of environmental problems at work that could increase your costs or damage your reputation.
Specialist loans are available for businesses buying and sourcing environmentally sustainable technologies.
Claim tax breaks and investigate grants
Buying zero-emission company cars and vans qualifies for 100 per cent first-year capital allowances. Low-emission vehicles also qualify for reduced or zero rates of road tax (vehicle excise duty) and discounts on company car tax.
Check the availability of any environmental grants or loans to help update your machinery and equipment.
Lower your day-to-day running costs
Energy-saving or eco-friendly equipment will lower your energy bills.
Eco-friendly water-saving equipment will lower your water rates.
The savings you may make on utility bills might justify replacing old equipment immediately.
Green suppliers can offer you up-to-date advice on new technology and equipment that will further increase the amount you save.
WRAP offers advice on improving resource efficiency and reducing waste throughout your business.
Lower your equipment costs
Use a reuse network, such as Freecycle, to get office equipment free.
Boost marketing with green credentials
If you source green or ethical raw materials, business supplies, finished goods or equipment, you may be able to claim some 'green' status for your own business.
Consumers may expect companies to back up their ethical claims with proof. You may be able to use appropriate labelling and advertising for your goods and services to provide this.
While there is no single 'gold' standard, a wide range of accreditation schemes exists for businesses and their products and services. Most codes set strict criteria.
Consider the types of accreditation that will appeal to your staff and customers before you apply.
Ask your trade association for details of accreditation schemes in your sector.
Include environmental information in your annual business reviews that details measurable achievements as far as possible.
2. Assess your current performance and needs
Survey your business purchases
Include:
raw materials
stock
packaging
the utilities you use in your business processes
plant machinery and equipment
business supplies
the delivery of your goods or services
Assess your raw materials and stock
Where do you source raw materials and stock from?
Do they come from suppliers with a good environmental reputation?
Do they come from a sustainable, ethical, organic or green source?
How far do they have to travel to reach you?
Do they contain any toxins or dangerous chemicals?
Check the packaging you use
Does it come from a recycled or sustainable source?
How far does it travel to reach you?
Could you use less or return it to the supplier for reuse and so reduce how much you order?
Look at the energy and water you use
What types of energy do you use?
How much energy and water are you using?
How much do you spend each year? SMEs spend, on average, 8.3% of their turnover on energy.
Do you buy energy from a sustainable supply?
Assess your plant, machinery and equipment
Is it made from recycled or sustainable materials?
Is it energy- and water- efficient?
Could you replace any toxic materials with environmentally-friendly alternatives?
Consider your business and premises supplies
Is your stationery recycled?
Are envelopes reusable?
Are batteries rechargeable?
Could you reduce power consumption levels of your computers, printers, fax machines and photocopiers?
Are they fitted with power-save features?
Is the office lit with energy-saving light bulbs? Are cleaning products environmentally friendly?
Do kitchen and bathroom appliances have an Energy Rating of A or B?
Are your tea and coffee supplies from an ethical or fair trade source?
Examine how your products or services are delivered
Do you use local suppliers where possible?
What means of transport systems are routinely used by suppliers?
Do you have a green travel plan in place at your premises?
Check how your suppliers dispose of waste
Consider the entire lifecycle of your product or service; avoiding and minimising waste and pollution is a key part of any green commitment. Paper, cardboard, glass, textiles, metals, wood and cooking oil are common materials that can usually be recycled.
Do suppliers reuse or return packaging used to deliver supplies?
Do they offer a recycling or refilling service, such as refilling printer cartridges?
Waste electrical and electronic equipment must be recycled. Equipment producers offer recycling schemes.
Do they minimise waste disposal and use landfill only as a last resort?
Look at your business finances
Are your banking, investments, pension schemes and commercial mortgages ethical?
3. Find green suppliers and equipment
Start with the basics
Make sure you have management, buyer and staff commitment to the project. Allot adequate skills and resources for the job in each department.
Where possible, try and reduce the amount of raw materials, packaging, energy, water and equipment you buy.
Encouraging an energy-saving culture at work. Asking staff to turn off lights, for instance, means you buy less energy.
Choose good-quality products that last longer.
Don't buy goods that actively damage the environment - for example, non-rechargeable batteries and high emissions vehicles.
If you are using raw materials that are not sustainable, consider substituting them with a recycled or sustainable alternative.
Find accredited suppliers
Suppliers who have installed and maintain an environmental management system to high standards and publicly report on their achievements may be accredited to ISO 14001.
Ethical Consumer produces green and ethical ratings for a wide range of products and companies. Accredited businesses include office and business suppliers.
The Ethical Company Organisation runs an accreditation scheme for ethical companies and brands and promotes them in the Good Shopping Guide.
The British Association for Fair Trade Shops (BAFTS) is a network of independent fair trade shops across the UK.
In many countries, a certification scheme called SA 8000 rewards manufacturers with good labour practices.
Contact your trade association for accredited suppliers in your sector.
Check products for environmental labelling
For example, the EU Ecolabel or the European Energy Label. Goods from overseas may carry a label from a member of the Global Ecolabelling Network, the World Fair Trade Organisation or many other schemes.
There is no authoritative way to compare the advantages of the many labelling schemes. There is no single standard and some are better than others.
Choose the suppliers that suit your own needs best and the schemes with criteria that will appeal most to your customers.
Make sure the goods you buy arrive with as little packaging as possible. Check for the recycling packaging sign.
Find information on your suppliers
Read your supplier's annual report. Many companies publish environmental or ethical information about their working practices; large companies must do this.
Even if your suppliers are not officially accredited, you can still apply basic green criteria to your purchasing decisions. Ask for information about their environmental or ethical working practices.
Where possible, use local suppliers. Find out if your suppliers employ local people and use local services and suppliers themselves.
Ask if they reduce and recycle waste above and beyond their legal obligations.
Check the goods are, where possible, biodegradable or compostable.
Ask how much water, power and fuel have been used to make the goods, and if they are energy-efficient products.
Ask if the goods can be recycled or if they have been made with recycled components. For instance, see if any old equipment your suppliers collect from you is being reused.
Find out if the goods have been made with reduced chemical or toxic content.
Ask your suppliers to improve their ethical or environmental performance
While SMEs may not have the resources and market power of larger companies, their closer relationship with fewer suppliers may make it easier to ask their existing suppliers to improve their practice.
If you are interested in your supplier's ethical reputation, ask for information about their labour or green practices, and if appropriate, inspect their workplace
Ask suppliers to comply with the Ethical Trading Initiative (ETI) Base Code of labour practice.
Consider alternative suppliers
Use a reuse network, such as Freecycle, to get office equipment free. Over 600 Freecycle groups cover the UK; computers, printers and office furniture are among the most frequently traded goods.
What is waste to some businesses could be used by others as a raw material. Could you use another firm's waste (or could they use yours)?