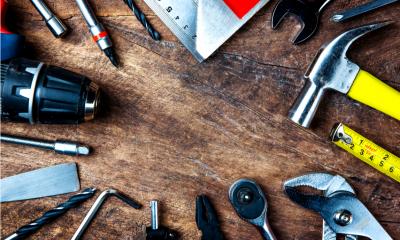 Growing your trade business does not need to cost the earth. Benjamin Dyer, co-founder and CEO of Powered Now Invoicing App explains how a few simple techniques can bring in more business
Every trade business is different. Whether you are a plumber, an electrician or a builder you may prefer a quiet life or you may have plans to grow your business. Growing your business doesn't have to cost a fortune. Here are some of the easiest and cheapest cost ways to get growth underway:
Referrals first
About 70% of business in the trades comes from referrals or previous customers. There is no great mystery about what determines whether you get referrals or not. You have to do a good job.
If you act unprofessionally, make customers feel uncomfortable, or somehow disappoint their expectations, you will never get more work through them.
My business partner's wife got some decorators in. They did a good job but were too fresh with her. They won't get any more business or any word-of-mouth work. They will probably wonder why.
Leave a good impression
There are lots of subtle little things that determine the impression you leave behind. Collectively they add up to a lot. In no particular order they are:
the way you address your customer (let them take the initiative on moving to first name terms);
whether you offer to remove your shoes if walking on smart carpeting;
whether you ask before you use the toilet;
how tidy you leave things at the end of each day.
Overall, it's best not to assume anything.
Don't let them forget you
Business cards may seem old-fashioned, but they are incredibly cheap to order online so there's no excuse for not leaving a card with every prospect and customer.
Putting your details on the side of your van may cost a bit and be a hassle, but try to find a large and successful trade company that doesn't do this. That means it works.
Putting a board up at a property where you are doing some significant work makes sense too. Boards with your company name and contact details aren't expensive.
Making sure your clients remember you and new prospects hear about you isn't rocket science; it's mostly common sense.
Check out referral websites
Some of the newest potential sources of leads are My Builder, Rated People and Checkatrade. We've done quite a bit of research on these and there are trades companies that have found them useful and others that have found them useless.
However, unlike most of the other suggestions here, they aren't always low cost. Most charge a joining fee or a price-per-lead. These tools also require effort and persistence to get them to work. That's partly because they are dependent on customer reviews which take time to build up.
Remind customers when work is due
There are jobs that need doing regularly or appliances that need servicing. If you remind your customers by text or email when the time is right, you will get more business.
Written by Benjamin Dyer, co-founder and CEO of Powered Now Invoicing App, helping tradespeople to simplify paperwork and save time.