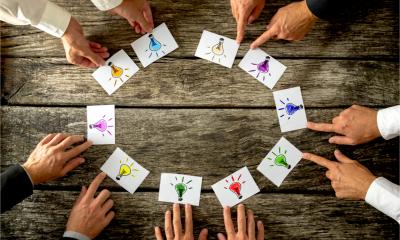 A strategic alliance is a loose partnership between non-competing businesses that can add profit to each other's bottom lines. This calls for commitment rather than investment but the right partnership can pay serious dividends
Since strategic alliances do not have the backing of a legal agreement, they usually require time to build up the working relationship. This involves regular reviews to refine and develop the agreement. In short, partnerships are long-term strategies that also require short-term activity.
In fact, the reason strategic alliances are so often overlooked as a strategy is because of the level of dedication, commitment and time they require.
Your mindset is also important; you do not want to think of this as "getting" something from your alliance partner. There is a powerful concept used in business networks known as "givers gain". It's best to think about how you can help your partner first, then you can think about how that partner can potentially help you back. Your alliance will flow much more smoothly as a result.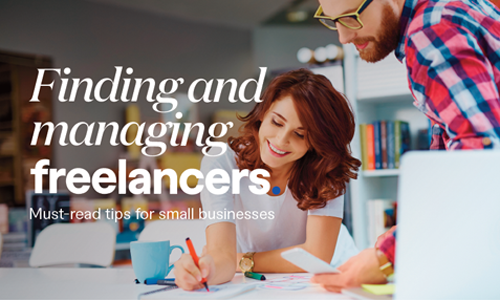 Did you know that 42% of SMEs believe freelancers are more productive than regular staff?
Discover how to find, manage, and deploy freelancers in your business so that you can get the job done.
What makes a good strategic alliance partner?
Just as you identify the characteristics of your target customers, you also need to draw up a picture of your ideal partner.
Start by considering other firms that supply your customer base. For instance, if you are a business-to-business company, potential partners could include stationery suppliers, accountants, lawyers, financial advisers, cleaning companies, business coaches and so on. If you are business-to-customer, think about other complementary retailers, service providers or local organisations.
Once you have a long list of potential suppliers, you need to whittle that down to the strongest contenders. Here's what to look for in a potential strategic alliance partner:
1. They have a similar audience
Their audience does not have to be exactly the same as yours, but it definitely should be a similar clientele. For example, if your target person is usually wealthy, then you want to target services that are more likely to have wealthy customers, such as financial advisors or high-end retail.
2. They are not your competitors
Your service should be adding value to their customers, not competing with their services. If your product is too similar to theirs, why should they want to help you promote yours when they can promote their own? You will get the greatest benefit from those who have a distinct service from you but a similar audience.
3. They can give you access to new customers and prospects
Ideally, you want them to have a database of clients and/or prospects that you can easily access. It could work to your advantage if they are not making the most of their database. Imagine if you could offer to help them a) build their database and b) communicate with their prospects and customers with an offer in a positive way. That adds value to them straight away; but it also gives you access to new prospects.
4. They want to work with you
This is an important point. If the potential partner is already satisfied with their sales and marketing and they cannot see any benefit from working with you, you should probably move on. Qualify all your potential strategic alliances the same way you would your sales leads. If they are not as excited about the partnership as you are, then it probably will not work out in the long term. They may look like a good prospect but they are just not that into you.
5. They want something you can offer
You need to be able to offer something that they want from you. Within the core products or services that you offer, there should be something that is valuable to your partner's customers. If you can identify that, then in the long term you can be a giver. And, as we know, givers gain.
With thanks to Shweta Jhajharia, principal coach of ActionCOACH.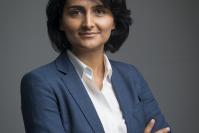 contributor
From a solid foundation as Unilever's Global Marketing Manager, Shweta Jhajharia is now one of the leading authorities on Business Value Building and the creator of the unique 6M Model. She has been recognised by external bodies and industry panels as the top business coach in the UK through
Expert content