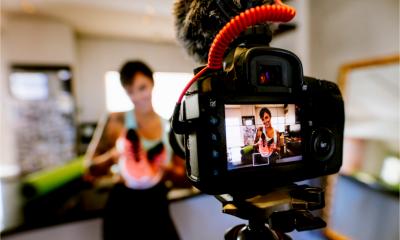 Fifteen small business owners spoke to us about how they adapted their business to survive and thrive following the outbreak of COVID-19.
Watch their top tips on how you can protect your business in the short and long term.
Business tips for surviving the coronavirus pandemic
Karen MacDonald of Blomma Beauty, Limvirak Chea of Fixter, Laura Jackson of Popcorn Shed, Andy Watson of Sherpr, Gaynor Humphrey of Best Years, Ala Uddin of Mud Orange, Mandira Sarkar of Mandira's Kitchen and Hayley Smith of Boxed Out PR tell us what you can do to protect your business right now.
More tips from our small business friends on how they are adapting to survive the COVID-19 outbreak.
The importance of communication during coronavirus
Rich Burns of Dorset Growth Hub, Rebecca Newenham of Get Ahead VA and Maureen Bailey of Inner Strength Network tell us how they have addressed communication through the current crisis.
Be flexible - pivoting your business
Matthew Hall of Butler's Larder, Didier Penine of Say it with Champers, Richard Gittins of the Manor Tea Room and Pierre Larose of Hippie Pants give us their tops for pivoting your business.
Thriving beyond the coronavirus pandemic
Martin Donald Murray of Waterdrop, Matthew Hall of Butler's Larder, Mandira Sarkar of Mandira's Kitchen and Trudie Avery of Avery Creative provide their tips on what you can do to help your business thrive beyond the current crisis.