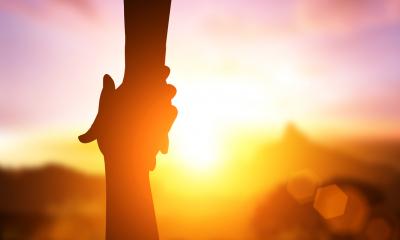 The government has announced an unprecedented package of measures aimed at supporting workers and businesses. The key points are below - we will update with more detail as soon as we can and as further measures are announced.
UPDATE (9 April):
The Financial Conduct Authority has agreed a range of temporary measures to help people experiencing payment difficulties as a result of COVID-19. The measures will provide short-term support for those using some of the most common consumer credit products including loans, overdrafts and credit cards.
UPDATE (3 April):
New guidance has been published today on the Coronavirus Statutory Sick Pay Scheme including advice on who can use the scheme and what records employers must keep.
NOTE: the online service for reclaiming SSP is not yet live. We will update this page as more information is published.
UPDATE (3 April):
The government has announced a relaxation of the rules governing the Coronavirus Business Interruption Loan Scheme and Corporate Finance Scheme after complaints from many businesses that the schemes were inaccessible. The new measures mean:
applications for the Coronovirus Business Interruption scheme will no longer be limited to businesses that have already been turned down for a commercial loan by their bank
banks will be banned from asking for business owners to provide personal guarantees for borrowings up to £250,000
larger firms (with a turnover up to £500 million) will be able to apply for the Corporate Finance Scheme for loans up to £25 million
UPDATE (2 April):
MOT expiry dates for cars, motorcycles, light vans and other light vehicles due on or after 30 March 2020 will be automatically extended by six months. You are not required to do anything but you must ensure your vehicle is still safe to drive.
UPDATE (31 March):
There will be a temporary new law which will allow employees and workers who are unable to take their annual leave as a result of the coronovirus outbreak to carry over up to four weeks' paid holiday over a two-year period. This could include:
those self-isolating or too sick to take all their holiday
those sent home due to lack of work ('laid off' or 'put on furlough')
those who have continued working and could not take paid holiday (as in the case of keyworkers)
Those who are sent home because there is no work will continue to accrue holiday as normal. Find updated advice from Acas.
UPDATE (30 March):
A £500 million Economic Resilience Fund has been launched by the Welsh Government to support Welsh businesses and charities who are experiencing a downturn as a result of the coronavirus pandemic. The fund aims to plug the gaps in the support schemes already announced by the UK Government.
UPDATE (29 March):
The government announced that they are extending the Coronavirus Job Protection Scheme. They will also cover the employer's national insurance contributions and minimum pension contributions under auto enrolment payable on the wages of furloughed staff. The additional support is worth up to £300 per month for each furloughed employee. This is in addition to the grant covering up to 80% of wages for furloughed staff that would otherwise be made redundant.
New government guidance also makes it clear that any staff member that has been made redundant after 28 February 2020 can be re-employed and placed on furlough instead.
Those on furlough will be able to volunteer during the coronavirus outbreak without risking their pay.
UPDATE (27 March):
See our news story 'Self-employed get rescue package but it won't pay out until June'
A UK-wide Self-Employed Income Support Scheme has been announced to support the self employed. Eligible applicants will receive a cash grant worth 80% of their average monthly trading profit over the last three years. HMRC will identify eligible taxpayers and will contact them directly.
These payments will be paid for at least three months and will be capped at £2,500 per month.
Those who pay themselves a combination of salary and dividends through their own company do not qualify. They will be covered for their salary by the Coronavirus Job Protection Scheme instead if they operate a PAYE scheme.
UPDATE (26 March):
Businesses will be given an additional three months to file accounts with Companies House if they are being impacted by the COVID-19 outbreak. Under normal circumstances, companies that file accounts late would be issued with an automatic penalty.
The extension is not automatic and businesses will have to apply to extend their filing deadline for their company accounts. Applications can be made online.
It has also been announced that large employers (those with more than 250 staff) will not be obliged to publish their gender pay gap report this year.
UPDATE (24 March):
Businesses will be given an additional three months to file accounts with Companies House. Companies will have to apply for the three-month extension those citing issues as a result of COVID-19. They will be automatically and immediately granted an extension. Applications can be made through a fast-tracked online system and will take approximately 15 minutes.
UPDATE (23 March):
See our latest news story 'Massive support package aims to keep people in jobs' for all the details on the announcements below
Cafes, pubs, bars, restaurants, nightclubs, theatres, cinemas and gyms were told they must close and must not re-open until further notice.
The government is setting up a coronavirus job retention scheme to protect people's jobs and incomes.
Employers will be able to get a grant to cover up to 80% of wages for employees who are not working but are kept on the payroll, up to £2,500 per employee a month. This will be backdated from 1 March for three months.
The next quarter of VAT payments will be deferred for all businesses until the end of June.
Self-assessment income payments will be deferred and business interruption loans will be interest free for 12 months, rather than the six months previously announced.
This announcement followed earlier measures to support the retail and hospitality sector. Read our coverage of that announcement.