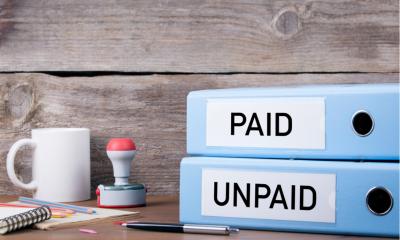 For the first time, large businesses could be fined for failing to pay smaller suppliers on time under new government proposals.
The government has announced a new package of measures to tackle late payment. It will also consult on strengthening the powers of the small business commissioner to "hold to account the minority of larger businesses who fail to make payments on time".
New powers could include compelling firms to disclose their payment terms and practices, imposing financial penalties or binding payment plans on large businesses found to have unfair payment practices.
The small business commissioner will also take over responsibility for the Prompt Payment Code, ensuring the commissioner has the powers to affect culture change in unfair payment practices.
The announcement has been widely praised by leading business groups. Mike Cherry, national chairman of the Federation of Small Businesses (FSB), said: "Late payments and poor practices are a scourge which leads to the closure of 50,000 small businesses a year. Today's measures will for the first time see the culprits brought to account ? By forcing audit committees of big businesses to report payment practices in company annual reports, there will be no more covering-up by those who treat smaller suppliers shabbily."
According to figures from freelancer body IPSE, two-thirds of self-employed workers have suffered from late payment and lose an average of 20 days a year chasing payments. Andy Chamberlain, IPSE deputy director of policy, said: "The late payment culture that so many big businesses get away with needs to change. For the two-thirds of self-employed people who experience it, late payment means no income, empty bank accounts, debt and possibly destitution. Today's announcement is a welcome step in the right direction."
Under the new measures, company boards will be held accountable for supply chain payment practices for first time. Edwin Morgan, interim director general of the Institute of Directors (IoD), said: "These proposals mark a significant step forward in the fight against late payments. In particular, forcing larger firms to report on their payment practices will ensure much greater scrutiny where standards fall short, and sunlight is often the best disinfectant.
"We are delighted that the government has heeded the IoD's calls to make this a whole-board approach, against suggestions that responsibility be allocated to an individual board member. All board members must get to grips with this issue, and the collective nature of board decision-making is a crucial pillar of effective corporate governance."
Written by Rachel Miller.