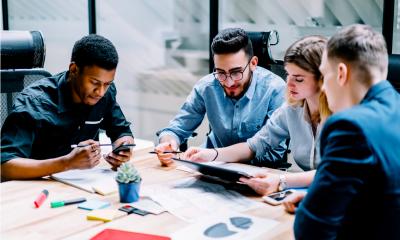 Nearly one in three ethnic minority employees has been told to adopt a "western work name" by their boss, according to a new study.
The research, commissioned by employment law specialists Slater and Gordon, has found that 34% of 1,000 Black Asian Minority and Ethic (BAME) workers surveyed had abandoned their birth name on their CV or in the workplace at least once during their career.
Many said they accepted the unlawful request because they feared judgement (20%), discrimination (19%) or to save the embarrassment of colleagues mispronouncing their name (18%). Three out of five workers felt their career would suffer if they did not westernise their name.
Treating someone differently or less favourably than other staff, based on their race, is direct discrimination under the Equality Act 2010. "It is shocking that in 2019 employees are still being explicitly or implicitly pressurised by managers to change their names," said Ruby Dinsmore, Slater and Gordon employment lawyer.
"Although many were not asked outright by their boss to change their name ? many said they felt pressurised into doing so to make it easier for their colleagues as they had difficultly pronouncing their real name.
"This research highlights that significant progress is needed with respect to inclusion in the workplace. Employers need to be aware that this behaviour is unacceptable, potentially discriminatory and therefore unlawful."
When BAME job-seekers used a western work name on their CV, 28% felt they were offered more roles and 27% said they landed more job interviews. In addition, 38% of BAME workers said they also changed other elements of their identity to fit in at work, including their appearance (41%) and what they ate (25%).
Pressure to fit in was felt most heavily by younger workers; the average age to make a name change was 19. Of the 34% who changed their name, nearly half changed their first name, a third changed their family name and a fifth changed both. Many later changed their name back but 12% kept their new name for the full length of their career.
"This research shows that workplace discrimination takes many forms and continues to impact many BAME individuals," said Dinsmore. "Feeling the need to change your name to avoid bias or potential discrimination at work is not something BAME employees should feel they need to do in 2019, but unfortunately our research reveals many feel they have no option."
Written by Rachel Miller.