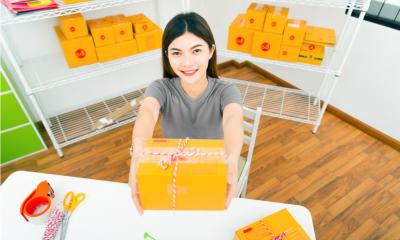 It has become increasingly common for professionals to have a business on the side in order to supplement their income, according to a new study.
CV-Library has polled 1,200 UK professionals and found that almost one in five has a side hustle; and 60% of those say they do it purely to earn more money.
These side hustles include selling items on eBay or Amazon or driving for Uber. However, more than two-thirds (68%) of Brits said they would consider giving up their side hustle if their employer paid them more.
The top reasons for starting up a side business are:
To earn more money (60%);
Just for fun (14%);
To improve a hobby (10%);
For added job security (9%);
To start a new career (6%).
For a significant number, however, a side business is a long-term project, with a third (33%) of Brits saying they hope to turn their side hustle into a full-time role. This figure rises to 35% amongst women.
In the meantime, however, the findings show that many professionals are having to work very long hours to manage their day job and their business. Almost one in three polled (30%) said they work more than ten hours a week on their side hustle.
"It's concerning that nearly a third of Brits are working an extra ten hours or more a week in their side hustle, as they could be putting themselves in serious danger of burnout. It's tough enough at times to get through a full working week, let alone while working two jobs," said Lee Biggins, founder and ceo of CV-Library.
Biggins says that the findings show that many professionals are feeling forced to find a second source of income and he is urging employers to ensure that they offer market rate salaries.
"Our findings show that while almost one in five Brits have a side hustle, not very many seem to have one out of their own choice. Rather than taking up a side hustle because of personal interests or for fun, people are being forced to find other ways to top up their monthly income.
"What's worrying about so many struggling for cash is that while Britain is almost at full employment, the quality of jobs on offer is dropping ? Working so many extra hours is bound to distract anyone from their main job. As an employer, you need to make sure that your employees don't feel like they have to pick up a side hustle."
Written by Rachel Miller.