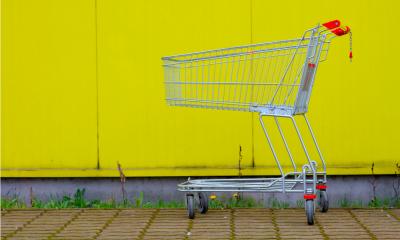 Big name store and café closures are causing anxiety among consumers as empty shop fronts continue to dominate some UK high streets.
Research by KIS Finance has found that 61% of Brits say they are worried that the high street will disappear in the next ten years.
Its survey of 1,000 UK consumers has found that northern cities have been worst hit by store closures. The UK cites most affected are: Leeds, Glasgow, Aberdeen, Bradford, Cardiff, Doncaster, Leicester and Manchester.
It's not just the well-known chains that are at risk. Shoppers polled are also concerned about the future of independent retailers. When asked what the high street will look like in ten years, consumers predicted it would be full of restaurants, coffee shops, second-hand shops, bars and fast-food restaurants.
Retail chains, including department stores, came in sixth place; however, independent shops lagged behind at 11th place, after cinemas, clubs, banks and travel agents.
When asked what would tempt them back to the high street, the top answers from Brits were:
More staff to ensure that the experience is quicker (41%);
Clearer stock check in-store (34%);
24-hour service so you can shop at any time (27%);
Self-checkout service to avoid queues (26%).
Shoppers also said that they would be more likely to shop in-store if there was free parking and easy accessibility.
James Child, retail analyst at EG, said: "The raft of CVAs and administrations in the [retail] sector has culminated in an expected 1,600 store closures across the UK, with over 18 million square foot of prime retail real estate vacated. When we break down the events of 2018 there are some trends which we could well see exacerbated into 2019 - due to fragile trading conditions and economic uncertainty."
Some sub-sectors will face more pressure others, he added. "Food and beverage, value and fashion brands will come under more strain as over-stretched markets begin to weed out weaker offers as retail Darwinism bites."
Holly Andrews, md at KIS Finance, said: "Retailers need to ensure that they are thinking innovatively about how to draw customers in with clearer in-store stock checks, more staff and extended hours during busy periods. The reason why so many retailers are struggling with their stores is because consumer shopping habits are changing and the high street needs to change with it, creating a more community-led atmosphere with more accessibility and variety for everyone."