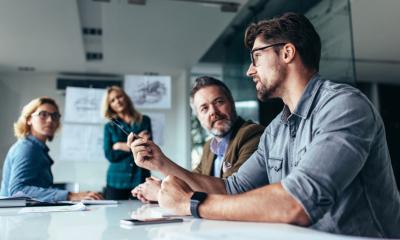 Fewer than one in three EU citizens in the UK have had settlement status applications approved, as the UK government announces that freedom of movement will end in the event of a no-deal Brexit.
Government data shows that 951,700 EU citizens in the UK have had settlement, or pre-settlement, status applications approved, representing fewer than one in three EU citizens currently residing in the UK.
Mike Cherry, national chairman of the Federation of Small Businesses (FSB), said: "We absolutely have to avoid a future scenario where our European colleagues find they're without the right paperwork to stay in the UK. Achieving this should be fundamental to the government's no-deal contingency plans, details of which have been slow to emerge.
"It's critical that every effort is made to reach EU citizens who are digitally excluded, unaware of the need to make a settled status application or part of the sole trader community."
He added: "One in five small employers rely on the skills of EU citizens and - with employment levels at record highs - one in three now say finding the right staff is a major barrier to growth ? Looking ahead, small business owners have been left without any sense of what our immigration system will look like post-Brexit. Clarity and guidance is needed."
The CBI has also expressed concerns that the government will end rules allowing EU nationals to live and work freely in the UK in the event of a no-deal Brexit. "Businesses and workers know the immigration system is changing. Yet announcing that the existing arrangements may end before a replacement has been designed, delivered or tested will only cause confusion," said Josh Hardie, CBI deputy director-general.
"Now is the time for government to reduce uncertainty, not add to it unnecessarily and hinder no deal preparations. Taking time to prepare a new system will help protect the UK's attractiveness. Firms will need at least two years to adapt to any new immigration system. Most importantly, getting it right matters to millions of people."
Meanwhile, the CIPD said the supply of migrant workers has helped the UK labour market and pay growth remain strong. The latest data from the Office for National Statistics (ONS) shows that non-UK born citizens accounted for 42% of the overall increase in employment of 430,000 during the past year.
Gerwyn Davies, CIPD senior labour market adviser, said: "Employer demand for workers remains robust, which is partly being met by a relatively sharp increase in the number of non-UK nationals in employment ? Non-UK citizens are therefore playing an essential and complementary role to the demands of the UK labour market. It is key that the UK's future immigration system is flexible and responsive to the specific skills needs of the UK economy."
Written by Rachel Miller.