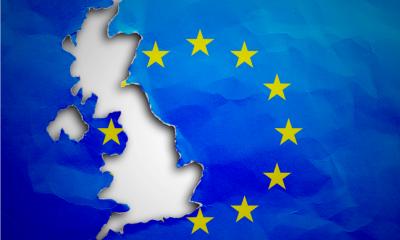 The latest economic forecast by the British Chambers of Commerce predicts a weaker outlook for business investment and trade due to continued Brexit uncertainty and slower expected global economic growth.
The British Chambers of Commerce (BCC) has published new forecasts for growth of 1.2% in 2019 (down from 1.3%). If realised, it would be the weakest growth in a decade. The BCC has also downgraded its growth forecast for 2020 to 1.3% (down from 1.5%) and published its first forecast for 2021 of 1.4% growth.
Business investment is forecast to decline by 1% in 2019 and ongoing uncertainty over the UK's future relationship with the EU is expected to continue to weigh on investment intentions. The BCC blames the "diversion of resources to prepare for no deal and the high upfront cost of doing business in the UK" for the lacklustre outlook.
In addition, the BCC says that net trade is expected to make a negative contribution to GDP growth over the forecast period, reflecting the lack of clarity on the UK's future trade arrangements, weaker global growth and continued trade tensions.
At the same time, average earnings growth in real terms is set to improve and unemployment is forecast to remain low; however, household spending is likely to be limited by weak consumer confidence and high household debt levels.
Growth in the services sector is expected to weaken to 1.1% in 2019, which would be the slowest growth since 2009. The manufacturing and construction sectors are also expected to grow by less than expected in previous BCC forecasts.
However, behind all of these forecasts is the assumption that the UK will avoid a "messy and disorderly" exit from the EU. Should the UK leave the EU without a deal, the economic outlook will be even more gloomy says the BCC.
"It is clear that political inaction has already had economic consequences, with many firms hitting the brakes on investment and recruitment decisions as a result of ongoing uncertainty," said Adam Marshall, BCC director general. "Worse still, some companies have moved investment and growth plans as part of their contingency preparations. Some of this investment may never come back to the UK.
"The economy is currently growing sluggishly at best, but a messy and disorderly exit from the EU would do real and lasting damage to the UK's economic prospects. A clear course of action on Brexit is needed from government, and greater levels of planning and guidance to prepare its own agencies and communities for all possible outcomes.
"Once no deal on March 29 has been averted, the attention and energy of both Westminster and Whitehall must return to the UK growth agenda. For too long Brexit has distracted from efforts to remove barriers to growth at home, including critical skills gaps, aging physical and digital infrastructure systems, and high costs in the business environment. If the UK economy is to have a shot at escaping a Brexit-induced black hole, practical growth issues here at home need to be tackled urgently."
Written by Rachel Miller.