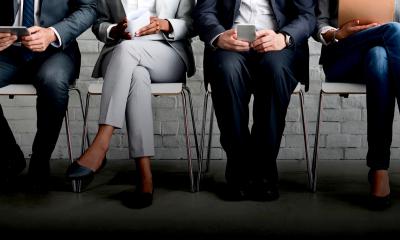 The Chartered Institute of Personnel and Development (CIPD) believes "Britain's jobs boom" will continue into the next quarter, as "employers shrug off the uncertainty around Brexit with new hires".
However, the professional body for HR and people development said that as recruitment and retention challenges grow, employers are increasingly "flexing their recruitment practices" and "drawing on a wider talent pool to fill vacancies".
These are the key findings of the latest CIPD Labour Market Outlook, produced with the Adecco Group recruitment agency. It is based on responses from 2,182 employers on their recruitment, redundancy and pay intentions for Q2 2019.
Despite rising recruitment and retention pressures, said the CIPD, pay expectations in the 12 months to March in the private sector fell from 2.5% to 2%. Inflation continues to put upward pressure on pay. More than half (53%) of respondents said they have increased starting salaries for "at least a minority of vacancies", while 28% have increased salaries for most vacancies.
A third of employers reported that it had become tougher to retain staff in the past 12 months, with 54% of organisations having "increased salaries in some capacity", with 25% having increased salaries for key staff only, to try to keep them.
"Buoyant demand" for staff is creating recruitment challenges, according to the CIPD, with 41% of respondents having found it more difficult to fill vacancies in the past year, and 61% saying that some of their vacancies were proving hard to fill.
Skills shortages are particularly evident in professional occupations, where half of employers said applicants don't have the required skills. As a result:
43% of employers are upskilling existing staff
23% are hiring more apprentices
19% are recruiting from outside the UK and
16% are lowering their recruitment standards.
Gerwyn Davies, CIPD senior labour market adviser, said: "Most UK workers are long overdue a meaningful pay rise. However, many will remain disappointed with their pay packets until there are significant and sustained improvements to productivity.
"Organisations need to give much greater consideration to the obstacles that are preventing their people from performing better at work. A greater focus on training, development and better people management is needed to lift the UK out of its current productivity crisis.
"One upside is that many employers are already investing in developing their existing workforce to plug skills gaps. Strengthening workplace training and recruiting in a more inclusive, flexible way will ultimately deliver higher-performing and fairer workplaces."
The Adecco Group Alex Fleming added: "Creating internal pipelines of talent is the optimal way to tackle skills shortages in the long run. It will allow employers to recruit the best junior talent and retain them into more senior and technical roles, without having to offer inflated salaries to attract new talent. Conversely, employers should also be aware that when candidates venture into the market looking for new employment, they will demand higher pay than they would from their current employer," he warned.