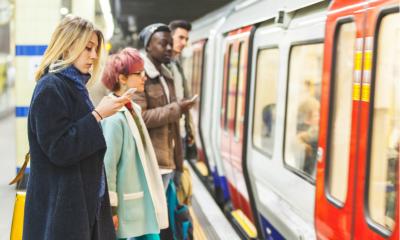 The CBI and KPMG have launched a campaign to highlight the need to improve transport infrastructure across the UK.
The 18-month campaign, The Future of Commuting, aims to make commuting greener, more affordable and more reliable for communities across the UK.
A survey of 2,000 UK workers, conducted in 2019 by the CBI, Porter Novelli and Opinium, found that on average commuters lost 2.7 hours a week due to travel disruption or delays. This equates to 125 hours over the course of a working year - or five entire days.
"As we head into a new year, and a new decade, commuters will be anxious to see what the new government's spending commitments will mean for them," said Matthew Fell, CBI chief UK policy director.
"Encountering delay and disruption far too often, employees up and down the UK want a cheaper, greener and more reliable commute. This will only be achieved by business and the government working together to invest and deliver the right infrastructure, and make better use of existing capacity on our networks - from a plan for a more accountable rail system to expanding smart ticketing and promoting flexible working."
Ed Thomas, head of transport at KPMG UK, said: "The election saw a broad consensus between the parties around the importance of transport infrastructure and green investment. However, a number of these issues have been talked about for years and commuters now want to see this talk translate into action.
"Whether it be developing new models for funding and delivering transport infrastructure in the North and Midlands, simplifying our system of rail fares or determining how government and business can work together to meet the challenges posed by net-zero, transforming the experience of commuters is an area where the UK needs to build some real momentum."
Written by Rachel Miller.