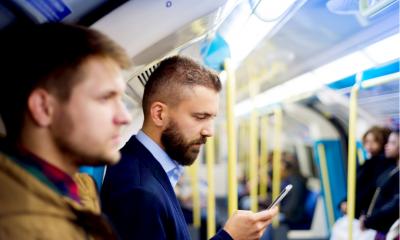 UK commuters are spending more time getting to work and the average cost of commuting over a lifetime has reached £135,000.
A new study by Instant Offices has examined all the latest data on commuting and it has found that:
Commuting time for UK workers has increased by 18 hours per year compared to a decade ago, according to the figures from the TUC ;
The average worker is set to spend £135,000 on their commute by the time they retire, according to data from TotalJobs.
A study by Focus investigated the cities with the worst commutes around the world, based on time and cost. It found that London has by far has the worst commute, while Nice in France has the best, thanks to its affordable transport network.
Londoners spend 92 minutes each day on average getting to and from work, according to the Department for Transport . Regionally, Leicester, Bristol and Edinburgh offer the easiest commutes in the UK. After London, Birmingham and Manchester come in last.
A report by the Royal Society for Public Health has found that more than half of commuters say travel increases stress levels; two in five commuters also say it decreases the amount of time they are physically active.
However, commuting could be reaching its peak as more businesses embrace flexible working and home working for their employees. A report by HSO predicts that 50% of the UK workforce will be working remotely by 2020.
"To cut down on stress as well as commuting times and costs, more companies in the UK are introducing flexible and remote working options for employees," said Lucinda Pullinger, global head of HR at The Instant Group.
"An increase in co-working and flexible office space, access to new technology and faster internet speeds have also changed the way we work ? While some companies are concerned about the impact remote and flexible working will have on productivity, research by YouGov shows 20% of HR managers believe that their staff work to a slightly higher standard at home than they do in the office, while 7% say the standard is much higher."
Written by Rachel Miller.