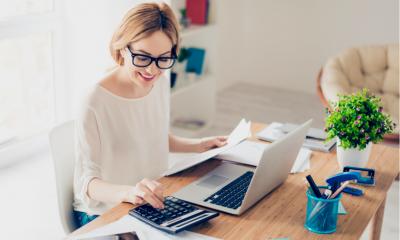 A new study by the Federation of Small Businesses has found that small firms will have to spend an average of £564 on Making Tax Digital software in the first year.
The FSB is also warning that half of VAT-registered small firms required to comply with Making Tax Digital (MTD) from 1 April do not currently have the right software in place.
It is urging chancellor Philip Hammond to recommit to light-touch enforcement of Making Tax Digital in his Spring Statement on Wednesday this week.
Making Tax Digital comes into force on 1 April and will require over one million VAT-registered businesses in the UK to use MTD-compliant software in order to keep VAT records and submit VAT returns.
According to FSB calculations, the average cost of putting this software in place this year (in one-off charges or annual subscriptions) will be £564. The bigger the business, the higher the cost, says the FSB. Those with a turnover between £500,001 and £1 million are set to be landed with a £872 bill for MTD-compliant software. For firms with a turnover of more than £1 million, that figure rises to £1,019.
However, new FSB research has found that:
27% of firms have not started preparing for MTD;
23% have received quotes for software that will make them compliant but are yet to purchase them;
Only 3% of firms say they have been part of the MTD pilot.
In addition, 36% of SMEs say they believe the impact of MTD on their firms and clients will be negative. Only one in ten small firms says MTD will have a positive impact on tax reporting and financial management processes. HMRC's own research has found that 19% of affected firms have never heard of Making Tax Digital.
The FSB research also highlights the importance of offline accounting methods to small firms. Around four in ten (37%) use paper invoices, while 29% use paper receipts and bank statements to keep track of their finances.
"We're only three weeks away from the roll-out of MTD and small businesses are clearly not prepared for it," said FSB national chairman Mike Cherry. "Promises were made that MTD compliance would be affordable. Now many firms are finding themselves on the hook for hundreds of pounds for software."
He added: "We now need to see a full review of the MTD rollout and a guarantee that it won't be forced on those below the VAT threshold until at least the end of this Parliament, in 2022."
Written by Rachel Miller.