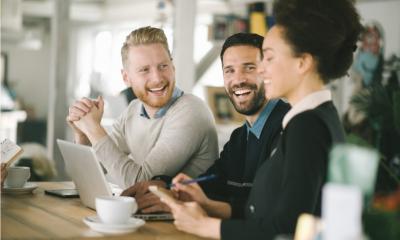 A poll of 600 small business leaders has found that key aspects of business strategy are being overlooked, including employee wellbeing.
The study found that two-fifths of SME and start-up business owners and directors admit that they neglect employee happiness and welfare. In addition, 32% admit that they don't prioritise marketing and 25% confess to neglecting employee training.
The survey, conducted by digital agency 10Yetis, has also found that more than half of businesses that sell online do not use search engine optimisation (SEO) to attract new customers.
The findings show that many business owners are aware of the failings and want to address them. Of those who said that employee happiness was an area that was neglected, 62% said that they were looking to put a plan in place to ensure their staff were happy and well looked-after.
Although one-third said that they neglected marketing, 41% said they had a solid marketing and PR plan in place with regular activity that they followed. The remaining 27% said they do "very occasional" marketing activity; and 44% said PR was only relevant as an "answer to problems/a crisis", as opposed to a tactic to drive brand awareness and bring in new business.
Of those business owners that admitted to neglecting their company's finances, 58% said they have an accountant, while 36% said they look after their business finances themselves and 6% said that they use someone else to look after this area (but not an accountant).
Just under half (48%) of respondents said that their staff received training; most of these (61%) said that it was a mix of in-house and external staff training, while 32% said they did all training in-house and 7% said that they outsourced it all.
Respondents with an ecommerce business (77% of those polled) were asked if they used search engine optimisation to attract new customers. Just over half (53%) said that they hadn't even considered using SEO and had no plans to, but 30% said that they currently use SEO and 17% have plans to do so in the future.
Andy Barr, md and founder of 10Yetis, said: "Sometimes, time can run away from you and, before you know it, those things you should've been prioritising have fallen by the wayside. We didn't expect to see employee welfare and happiness at the top of the neglected list, as if you don't look after your staff then your business will ultimately suffer. Similarly, marketing, staff training, company finances and customer service should all be thoroughly covered and polished. The future of your business can rely on all of these things working in cohesion."
Written by Rachel Miller.