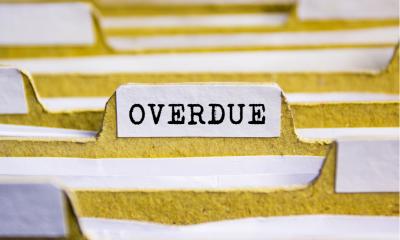 The UK small business organisation wants to end late payments and stop supply chain bullying.
Ahead of the Spring Statement on 13 March, The Federation of Small Businesses (FSB) has launched the Fair Pay, Fair Play campaign. FSB research has found that 84% of small firms say they are paid late, with 33% saying at least one in four payments arrives later than agreed.
The FSB is now calling on the government to tackle the problem by introducing three key reforms:
Assign non-executive directors responsibility for preventing late payment;
Strengthen payment enforcement, with fines for those that fail to provide Duty to Report information and investigations by the small business commissioner into the payment practices of large firms;
Adopt project bank accounts for major public procurement projects, with parliamentary oversight to ensure accountability.
"For far too long some big businesses have been allowed to get away with poor behaviour that has seen them use their dominant position to bully and squeeze our small firms," said Mike Cherry, FSB national chairman.
"This behaviour has forced many small businesses to take drastic steps like turning to personal credit cards and overdrafts, just to survive the wait for a payment. Sadly, some don't survive this wait. Poor payment practices are not limited to the private sector and they stunt job growth and damage economic growth. At the heart of this scandal, however, lies a more important question about fairness and what is morally right."
In last year's Spring Statement, the chancellor promised to act on the late payments crisis. Now the FSB wants Philip Hammond to take action. "Our reforms are not the silver bullet that will suddenly signal the end of poor payment practices but are certainly important and necessary steps towards this," said Cherry. "I am calling on all politicians and big businesses to back these reforms and show that they believe in fair pay and fair play."
Freelancer body IPSE has welcomed the campaign. IPSE senior policy advisor Jonathan Lima-Matthews said: "The culture of late payment is the scourge of the UK's smallest businesses, the self-employed. IPSE research has shown freelancers spend an average of 20 days a year chasing late payments, with 43% doing work they were not paid for at some point in their career.
"More needs to be done right across the UK," he said. "First and foremost, small business commissioner Paul Uppal should be given more powers to clamp down on late payment - including fining the worst offenders."