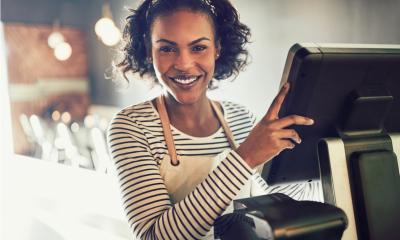 Millions of flexible workers in sectors such as retail and hospitality will benefit from new rights under proposed government reforms.
The reforms, introduced through the government's Good Work Plan, are intended to give flexible workers greater protection and more control over their working lives. The proposed new measures include:
Compensation for workers when shifts are cancelled at short notice;
Entitlement to a reasonable period of notice for allocated shifts;
Additional protections for individuals who are penalised if they do not accept shifts at the last minute.
"Innovative entrepreneurs and new business models have opened up a whole new world of working patterns and opportunities, providing people with freedom to decide when and where they work that best suits them," said business secretary Greg Clark. "It's vital that workers' rights keep pace with these changes, reflect the modern working environment and tackle the small number of firms that do not treat their staff fairly."
Commenting on the announcement, Bryan Sanderson, chair of the Low Pay Commission, said: "Last year we looked at the data on one-sided flexibility and talked to workers and businesses across the UK. Our report ... found that shift cancellations and short notice of work schedules were significant problems, especially for low-paid workers. The proposed changes ... have the potential to improve work and life for hundreds of thousands of people."
The government has also said that it is consulting on creating a single labour market enforcement body which will strengthen protections for workers and give them new rights.
Ben Willmott, head of public policy for HR body CIPD said: "Zero hours contracts can offer people flexibility they need but it's been far too easy for some employers to cancel shifts with very little or no notice. Workers not only lose out on pay but also suffer unnecessary travel costs and disruption. It's absolutely right to make companies pay reasonable compensation if this happens and we welcome this, and other measures proposed to protect workers on variable hours."
However, Willmott added: "These measures will need to be delivered alongside better support for businesses, and small firms in particular ? The provision of better support and resources for smaller employers, to help them improve their people management practices, should be part of a modern and progressive enforcement system."
The government has also announced legal protections against redundancy to be extended by six months for new mothers returning to work. Parents returning from adoption and shared parental leave will also be protected. It means that pregnant women and new mothers could receive up to two years of legal protection against redundancy.
Research by the Department for Business, Energy and Industrial Strategy (BEIS) has found that one in nine women said they had been fired or made redundant when they returned to work after having a child, or were treated so badly they felt forced out of their job.
Business minister Kelly Tolhurst said: "There is no place for discrimination against new parents in the modern workplace. It is unacceptable that new parents continue to feel they are treated unfairly and the government is determined to put an end to this."
Written by Rachel Miller.