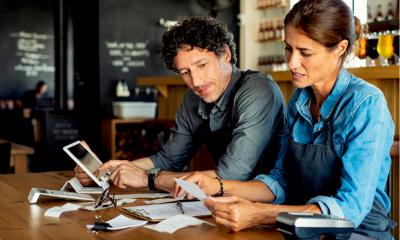 A new poll has found that 51% of UK small business owners need help managing their finances.
The survey, conducted by Opinium on behalf of Funding Options, interviewed 500 people of middle management level and above within UK SMEs. The results show that one in two small firms is struggling with its finances - which means that 2.86 million of the UK's 5.6 SMEs are affected.
The findings come at a time when the number of companies entering administration has hit its highest level in five years. The poll shows that:
23% of small businesses owners are unaware of their financial troubles until their bank account is in the red (rising to 46% for business owners aged under 35);
33% of small business owners have previously found themselves in financial difficulty;
32% say they have lost sleep worrying about their business finances;
Just 7% of small businesses review their finances more than once a month; 23% do so once a quarter;
17% don't have any formal reviews of their business finances at all;
Only 53% regularly forecast their finances to keep track of cashflow.
"The primary focus of any small business should be on its product and customers and so it's easy for financial operations to take a back seat," said Ryan Edwards-Pritchard, managing director of Funding Options. "Along with day-to-day challenges, additional factors such as the huge uncertainty around the outcomes of Brexit only add more pressure."
Funding Options and Experian are partnering to develop a new cashflow management tool to help small business owners get a clearer picture of their financial situation. The tool - called Totem - will be available for free and will allow small firms to get on top of VAT bills, manage invoices, check and understand how to improve credit scores, and identify upcoming dips in cashflow.
Edwards-Pritchard said: "New tools entering the market are giving entrepreneurs the power to take full charge of their finances, simplifying everything from tax returns to cashflow projections and, if utilised, we will hopefully see more organisations survive and thrive - putting an end to sleepless nights."
Written by Rachel Miller.