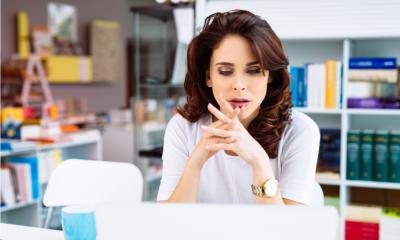 Only one in four female small business owners will be having a two-week holiday this summer according to the results of a new survey.
YouGov has polled 4,986 small business owners about work stress and work-life balance on behalf of Hitachi Capital. The findings show that 42% of female entrepreneurs said they couldn't afford to take a summer holiday this year (compared to 30% across the SME sector) and 13% said they were too busy to take more than the odd day off from their business.
And half of all female business owners (50%) admitted to taking less than ten days off in the past 12 months - a significantly bigger issue than for small business owners in general (30%).
While 42% of female respondents said a lack of funds meant they couldn't take time off for a decent family break this summer, around one in five (19%) went as far to say that "if I'm not working, I am not earning." For those that can afford time off, 13% of female respondents said they were having a holiday in the UK in order to cut costs.
The survey found that the single biggest worry for female small business owners was not being able to switch off - an issue for 52% of women, with 38% saying they were also anxious about what would happen to their enterprise if they were unable to work.
In addition, 34% of women cited late payments by their customers as a big cause of concern and 28% worried about not having enough money to invest in the business. Both these concerns were significantly more prevalent among women than small business owners in general (10% and 10% respectively).
Interestingly, only 6% of women cited problems with employees as a significant cause of stress compared to a national average of 30%. And difficulty finding staff with the right skills and experience was only a problem for 11% of women compared to 24% of business owners generally.
"Our latest research suggests a large proportion of small businesses are run by women and with 33% of those predicting expansion going into the summer their contribution to the economy continues to be vital," said Gavin Wraith Carter, managing director at Hitachi Capital Business.
"The work-life balance issues, however, are a challenge - particularly at this time of year with schools breaking up for long summer holidays. It is a concern that women business owners are taking so little holiday and the root cause of many of their worries relates to cashflow and access to finance.
"There is an important role for the financial community to play here, to provide structured support when it's needed so female business owners feel more supported, feel better able to switch off - and feel they can leave the business for a few weeks to have a break in the sun with the family."
Written by Rachel Miller.