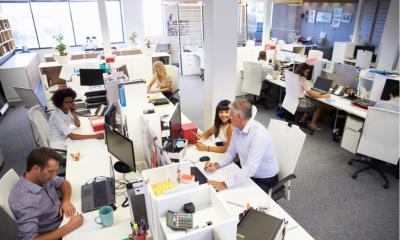 Following recent publication of its new report ? Obesity and Work: Challenging stigma and discrimination ? the Institute for Employment Studies (IES) wants employers to gain a better understanding of obesity, so they can help to prevent it and the stigma and discrimination that obese staff can suffer.
The IES is a leading independent, not-for-profit centre for research and evidence-based consultancy on employment, the labour market and HR policy and practice. Dr Zofia Bajorek, IES research fellow and co-author of the report, said: ?For obese employees, there are still many barriers that need to be addressed, so their needs can be [better] supported.
?We recommend education, because stigma and discriminatory practices are still common. And, research suggests that work can cause obesity, as well as be affected by it. Workplaces need to be an environment where people feel respected and valued, whatever their size, and to do this, non-discriminatory cultures must be developed. There is still a clear need to fight this stigma around obesity and enhance workplace practices.?
Amplify your business with TheMusicLicence!
Music has the power to enhance your business and create a more collaborative and welcoming environment.
According to the IES, many believe obesity has ?reached epidemic proportion? and it is still rising at an alarming rate. An IES spokesperson said: ?In the UK, almost seven out of 10 men and six out of 10 women are affected by the condition.
?There is still the common perception that obesity is caused simply by an increased calorific intake and decreased physical activity, but research indicates the causes are multi-factorial and complex ? including socio-economic factors.?
The IES believes that having a greater understanding of the causes of obesity is critical when considering how to better prevent it. In the workplace, while obesity can be linked to productivity, absenteeism and presenteeism (ie staff being at work for more hours than they?re paid for), obese people can face discrimination, not only when it comes to getting jobs, but also gaining promotions, said the IES. Common stereotypical beliefs about ?obese employees being lazy and lacking self-control? were still prevalent?, it claimed.
Shift-work is believed to have an impact, caused by such factors as ?eating behaviours, changes in metabolism and sleep patterns?. Employees who work long hours, particularly in ?hostile working environments?, may be at a higher risk of becoming overweight or obese. Employees with ?reduced autonomy, few opportunities to participate in decision-making and increased psychosocial stress may be more at risk of overweight and obesity?, the research found.
According to the IES: ?Interventions [by employers] need to address organisational design and work practices, and ensure that correct management support is provided.?