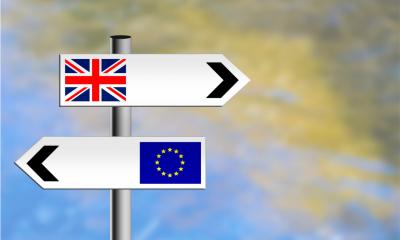 A survey of members of the union Prospect has found that two-thirds of EU citizens working in a range of specialist sectors say they might leave the UK because of Brexit.
Prospect represents a wide range of professionals including those in fields such as science and research, engineering, nuclear, heritage, aviation, broadcasting and the arts. Its survey of members has found that 66% of non-UK EU workers say they may leave the UK after Brexit.
The findings suggest that sectors where the UK is reliant on EU workers could face real problems after Brexit. Reasons given include members worried about paperwork, being made to feel unwelcome, the government's hostile environment, worries about being discriminated against, uncertainty about leave to remain and general economic uncertainty.
In fact, 85% of EU nationals polled agreed that "Brexit has made EU citizens from outside the UK feel less welcome". In addition, 81% of respondents said Brexit will make their job less secure.
The science and research sector could be most at risk from Brexit. According to the Office for National Statistics (ONS), around 175,000 non-UK EEA nationals work in this area. Key concerns from scientists include future funding and collaboration with EU partners.
Prospect said the government has not done enough to reassure business, research and EU nationals that Brexit can be made to work for them.
"Our members work in a variety of skilled professions across the UK economy and they are overwhelmingly telling us that leaving the EU will have a negative impact on their work, and on the industry they work in," said Mike Clancy, Prospect general secretary.
"It is particularly depressing that a large majority of EU citizens report feeling less welcome here due to Brexit and that many have considered leaving the country. This would be a disaster for vital areas of the UK economy including science and research, the arts and heritage, which are already facing difficulties because of problems with funding and cross-border collaboration, caused by Brexit uncertainty."
In the meantime, he added, "employers can also do their bit to reassure EU workers by agreeing to pay their EU settled status fee."