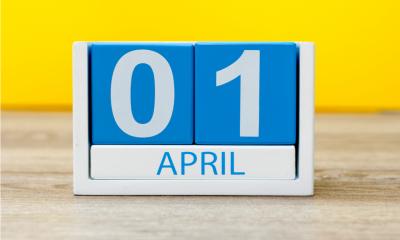 A Freedom of Information request sent to HMRC has revealed that only 4% of UK businesses mandated to join Making Tax Digital from 1 April have registered.
The FOI request was made by Float, the cashflow app for Xero, QuickBooks Online and FreeAgent. It means that over 1.1 million businesses have yet to register for Making Tax Digital with just days to go before its introduction. The data also shows that only 2% of accounting firms have registered any clients for Making Tax Digital .
HMRC has said that the number of MTD-registered businesses (55,250) was accurate as of Monday 18 March 2019. Other key FOI findings include:
There are 1.2 million businesses in the UK who will be mandated to join MTD;
Only 55,250 businesses have signed up so far and, of these, 13,427 businesses were signed up by agents such as accountants;
88% of VAT-registered business with a turnover above the VAT threshold use an external agent to manage their tax affairs;
Only 1,679 agents have signed up clients to MTD so far out of an estimated 72,000 agents acting for clients in the UK.
HMRC has said that 3,000 businesses are signing up every day. However, at this rate Float calculates that only 402,000 more businesses will have registered by 7 August, when the first digital quarterly VAT returns are due for submission.
"The Making Tax Digital deadline is fast approaching, and the vast majority of businesses are still unaware of what is required of them," said Colin Hewitt, Float ceo and co-founder.
"I'm confident that HMRC will show leniency with businesses who are late to register ? businesses shouldn't look at MTD as a threat or a burden. It's an opportunity for businesses to modernise their accounting and bookkeeping practices, a task that many businesses need to do urgently anyway ? To fulfil MTD requirements properly, businesses need to look at registration today if they haven't already - embracing its adoption rather than fighting it."
Mel Stride, financial secretary to the Treasury, said: "In a world where businesses are already banking, paying bills and shopping online, it is important that the tax system moves into the 21st century. Making Tax Digital gives businesses more control over their finances, allowing them to spend their time focusing on innovation, growth and the creation of jobs."
Under Making Tax Digital, all VAT-registered businesses with a taxable turnover above the VAT registration threshold (currently £85,000), will have to submit their VAT returns using an approved app from 1 April 2019.
Written by Rachel Miller.