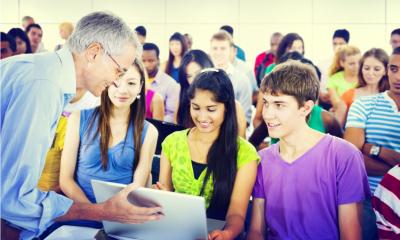 Leading organisations from education and business have come together to agree a universal framework for essential skills.
The task force includes the CIPD, The Careers & Enterprise Company, Business in the Community, the Gatsby Foundation, EY Foundation and the Skills Builder Partnership. The new framework is expected to be published in spring 2020.
It will focus on core skills such as teamwork, presenting and problem-solving as employers increasingly recognise that while automation can replace repetitive roles, it can't compete with humans when it comes to more creative and complex tasks.
The benefits of the universal framework for essential skills include:
Making educators aware of the skills employers want and need;
Helping employers to hire the right people;
Providing candidates with a better idea of the skills required to succeed in a role;
Showing what progression looks like so that employers can plan how to upskill or reskill their workers.
"If you ask employers what they are looking for in the people they hire, they increasingly specify essential skills like communication and teamwork," said Sir John Holman, chair of the Essential Skills Task Force. "They take for granted that employees must have sound educational qualifications, and what makes the difference is the higher order essential skills which a machine cannot offer.
"By producing a universal framework of essential skills that are clear, measurable and authoritative, we will give employers a toolkit that they can use to select and train the employees they need to succeed in tomorrow's workplace. Equally importantly, it will be a toolkit that schools, colleges and universities can use to help the students develop these skills."
The project has been championed by Matthew Taylor, chief executive of the RSA. "With the nature of work continuing to evolve, it is challenging to predict exactly what technical abilities and skills will be needed in years to come," he said "However, there's growing recognition that the core skills, which are essentially human and behavioural, will be vital in almost all jobs and roles.
"The work of the task force is an important step towards achieving a common understanding of these essential skills from education right through to our workplaces. Establishing a framework and a common language for these skills is vital in creating the clarity we need to achieve more productive, high-performing workplaces that enable people whatever their backgrounds to feel engaged and empowered in their jobs."
Christine Hodgson, chairman of Capgemini in the UK and chairman of The Careers & Enterprise Company, said: "As an employer, we want to make sure we're recruiting people with the right skills to thrive in the 21st century workplace ? By helping schools, young people and employers all pull in the same direction, this work will help us prepare young people for the fast-changing world of work."
Written by Rachel Miller.