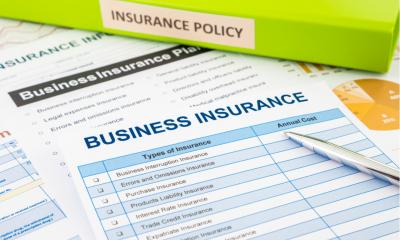 Almost one third of the UK's self-employed workers have no protection against the risks associated with running a business, according to a new report.
A survey of 400 self-employed people, carried out by Qdos in partnership with Research in Insurance, has found that 29% of UK self-employed workers polled do not have any insurance at all. It means they are taking "unnecessary financial risk" according to Qdos.
This group of workers (83% of whom are sole-traders) said they do not hold insurance for the following reasons:
53% do not think they need it;
25% said it's too expensive;
17% have never considered it at all;
8% are looking to buy insurance;
1% can't find the right policy;
1% say they are self-insured;
5% gave other reasons.
Of the 71% of individuals who hold at least one form of insurance, the most common policy is public liability insurance (64%). Higher earners (£50k+ annual turnover) are more likely to have insurance in place (95%), while those earning under £50k a year are less likely (63%).
"Self-employed workers are exposed to all kinds of risks on a daily basis - many of which they have no control over and cannot see coming," said Seb Maley, ceo of Qdos, a self-employment insurance provider.
"When running a small business, there's no escaping the fact that you might have an accident and not be able to work, make a mistake for which you're liable or even be investigated by the taxman.
"Sole traders do not have the luxury of being protected by their limited company either. This means that if an incident does happen, they will be personally liable should they not hold insurance. Given [that] challenging HMRC, for example, can cost individuals thousands of pounds, the old adage it's better to be safe than sorry has never been truer."
Written by Rachel Miller.